Nurse Practitioner Prerequisites & Requirements
To be admitted and succeed in NP programs, candidates must meet specific prerequisites and requirements to ensure they have the foundational knowledge and skills necessary for advanced practice.
NP Prerequities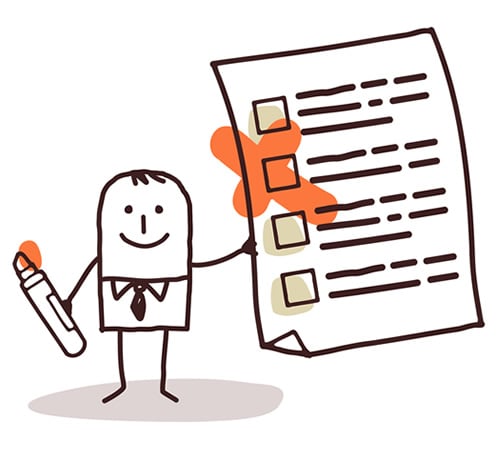 Bachelor's Degree in Nursing (BSN): Most NP programs require applicants to have a BSN from an accredited institution. Some programs may admit RNs with an associate degree in nursing (ADN) but often require them to complete a bridge program.
RN Licensure: Applicants must possess an active and unencumbered RN license in the state where they intend to complete their clinical hours.
Clinical Experience: Some NP programs require applicants to have a certain number of clinical hours or years of experience as an RN, especially for specialties like acute care.
GPA: A minimum GPA, often around 3.0, is typically required, though this can vary by institution.
Prerequisite Courses: Depending on the program, certain courses such as statistics, health assessment, or advanced pathophysiology might be required before admission.
NP Requirements
Graduate Record Examination (GRE): While not all NP programs require the GRE, some do, especially highly competitive ones.
Letters of Recommendation: Most programs require letters of recommendation from professionals who can attest to the applicant's clinical skills, character, and academic potential.
Personal Statement: Applicants often need to submit a personal statement or essay detailing their career goals, reasons for pursuing the NP role, and any relevant experiences.
Interview: Some programs conduct interviews to assess an applicant's fit for the program and their commitment to the NP role.
Background Check and Drug Screening: Before starting clinical rotations, students may be required to undergo a background check and drug screening.
Health Requirements: These might include immunizations, TB testing, and proof of health insurance.
Technical Standards: Some programs have technical standards or essential abilities that students must meet, ensuring they can fulfill the clinical requirements of the program.
How to Become a Nurse Practitioner
Becoming an NP involves a series of educational and professional steps. Although these steps may vary based on point of entry and individual needs, below is a concise step by step process from earning an entry level nursing license to becoming certified and practicing as an NP.
Step 1: Earn a Bachelor's Degree and Become an RN
Start by obtaining a Bachelor of Science in Nursing (BSN) from an accredited institution. After graduation, take the NCLEX-RN to become a licensed practicing nurse. This foundational step equips you with essential nursing skills and knowledge.
Step 2: Gain Clinical Experience
Work as an RN for several years to acquire hands-on clinical experience. This real-world exposure not only enhances your nursing skills but also provides insights into specialized areas of care, helping you decide on your future NP specialty.
Step 3: Pursue Advanced Education
Enroll in an accredited Master of Science in Nursing (MSN) or Doctor of Nursing Practice (DNP) program. Choose a focus aligned with your desired NP specialty, such as Family, Pediatric, or Women's Health. These programs delve deeper into advanced clinical practices, research, and leadership in healthcare.
Step 4: Obtain Specialty Certification
After completing your advanced degree, take and pass a certification exam in your chosen NP specialty. National nursing boards, like the American Nurses Credentialing Center (ANCC) or the American Academy of Nurse Practitioners (AANP), offer these exams. Certification validates your expertise in your chosen specialty.
Step 5: Secure State Licensure and Maintain Credentials
Apply for NP licensure in your state, adhering to specific state requirements. Once licensed, engage in continuing education to stay updated with the latest in healthcare. Regularly renew your state licensure and national certification to ensure you remain compliant and current in your practice.
Accreditated Programs & Certification
Accreditation is a hallmark of educational excellence and ensures that programs meet or exceed established standards of quality, rigor, and relevance. When a program is accredited, it signifies that the curriculum, faculty qualifications, resources, and overall educational practices have been thoroughly evaluated and deemed satisfactory by a recognized accrediting body.
For students, attending an accredited program is crucial as it often determines eligibility for federal financial aid, ensures transferability of credits, and is typically a prerequisite for licensure and certification. Additionally, employers prefer or require graduates from accredited institutions, as it assures them that the individual has received a high-quality education that prepares them adequately for professional practice
Accrediting Bodies for NP Programs:
Certification is a testament to an NPs expertise, knowledge, and competence in their specialized area of practice. It ensures that the NP has met rigorous professional standards and possesses the clinical skills and knowledge necessary for high-quality patient care.
Certification instills confidence in patients, employers, and colleagues about the NP's ability to provide safe and effective care. Additionally, it's often a requirement for state licensure, granting NPs the authority to practice, prescribe medications, and perform other advanced clinical functions.
Organizations Providing NP Certification: