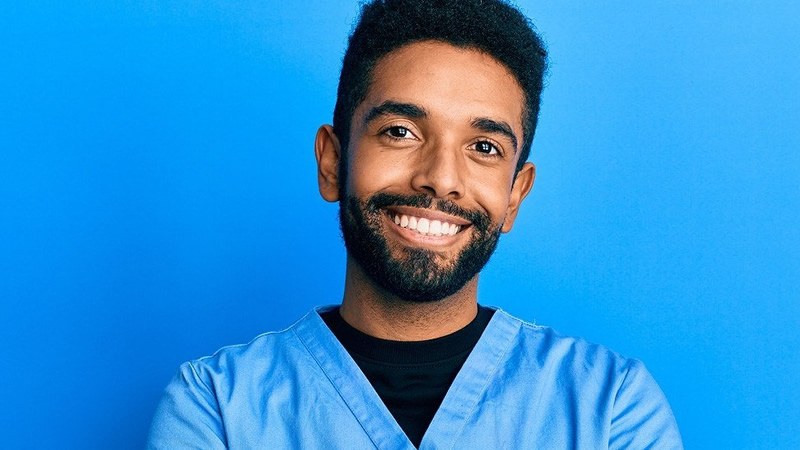 In today's rapidly evolving healthcare landscape, the role of a psychiatric mental health nurse practitioner (PMHNP) holds monumental significance in providing compassionate care to people grappling with mental health challenges.
If you're committed to making a profound impact on mental health care, your journey toward becoming a PMHNP starts right here — by navigating the innovative realm of online PMHNP programs.
Discover the best online PMHNP programs, catering to you and any other aspiring professionals by addressing the growing demand for specialized care with a flexible education.
What Is a PMHNP?
A PMHNP is an advanced practice registered nurse (APRN) who specializes in mental health care. PMHNPs are trained to provide a wide range of mental health services to patients across the lifespan, from children to the elderly. Their scope of practice includes, but is not limited to:
Assessment and Diagnosis: PMHNPs can conduct comprehensive psychiatric assessments, diagnose mental health disorders, and recognize potential medical issues that may be contributing to psychiatric symptoms.
Therapeutic Interventions: They can provide psychotherapy and counseling services to individuals, families, and groups.
Medication Management: PMHNPs are licensed to prescribe medications, including psychiatric medications, and can manage and monitor their effects on patients.
Patient Education: They educate patients and their families about mental health disorders, treatment options, potential side effects of medications, and strategies for managing symptoms.
Collaboration: PMHNPs often collaborate with other healthcare professionals, such as psychiatrists, psychologists, social workers, and primary care providers, to ensure comprehensive care for their patients.
Prevention and Health Promotion: They can also work on preventive care strategies, helping patients develop coping skills and resilience.
To become a PMHNP, an RN typically needs to earn a Master's or Doctoral degree in psychiatric-mental health nursing. Additionally, they must pass a national certification exam to become board-certified as a PMHNP. The specific requirements can vary by state, as the scope of practice regulations is determined at the state level.
PMHNP Work Setting
PMHNPs can work in a variety of settings, reflecting the diverse needs of the individuals they treat. Some common places include:
Private Practice: Some PMHNPs establish their own private practices, where they provide therapy, medication management, and other psychiatric services directly to patients.
Hospitals: Within both general and psychiatric hospitals, PMHNPs can work in inpatient psychiatric units, providing acute care to patients with severe mental health issues.
Outpatient Clinics: These can be standalone mental health clinics or integrated within larger healthcare systems. PMHNPs see patients for follow-up visits, medication management, and therapy.
Community Mental Health Centers: These centers often serve populations that might not have access to other forms of healthcare. PMHNPs in these settings provide a range of services, from preventive care to treatment of acute mental health crises.
Residential Treatment Centers: These are facilities where individuals live for a period of time to receive intensive therapy and support. PMHNPs might provide medication management, therapy, and other treatments in these settings.
Correctional Facilities: Jails and prisons have a significant number of inmates with mental health challenges. PMHNPs can work in these settings to provide assessment, therapy, and medication management.
Schools and Universities: Some educational institutions employ PMHNPs to address the mental health needs of students, ranging from elementary schools to colleges.
Telehealth Services: With the rise of telemedicine, many PMHNPs are now providing services remotely, offering therapy and medication management through video calls.
Veterans Affairs (VA) Medical Centers: Given the unique mental health challenges faced by veterans, the VA employs PMHNPs to provide specialized care.
Substance Abuse Treatment Centers: PMHNPs can work in facilities that treat individuals with substance use disorders, providing therapy, medication management, and support for co-occurring mental health conditions.
Research Institutions: Some PMHNPs are involved in research, studying the efficacy of treatments, understanding the etiology of mental health disorders, or developing new interventions.
Consultation and Liaison Services: In larger hospitals, PMHNPs might work as consultants, helping to manage the psychiatric symptoms of patients admitted for other medical conditions.
Best Online PMHNP Programs
The following schools have been selected based on allnurses' methodology of surveying our readers to understand what they value most and with the addition graduation rates, student-faculty ratio, price, mode, duration, and admission rates of hundreds of the most prominent nursing schools in the United States.
While the following schools offer fully online coursework, it's important to note that all PMHNP programs will require clinical hours that must be conducted in person.
Duke University's PMHNP program focuses on developing the expertise and innovative skills necessary to provide comprehensive care to patients. The program is distance-based with online learning, and clinical practice experiences can take place near where you live to allow students to continue working while completing their degree.
Known for its excellence in healthcare education, Vanderbilt's online PMHNP program offers a comprehensive curriculum that equips you with the skills needed to excel in the field. The program's reputation and commitment to quality education make it a preferred choice among aspiring PMHNPs.
With a legacy of healthcare education, Rush University's online PMHNP program stands out for its innovative approach to mental health care. The program combines cutting-edge technology with personalized instruction to provide a well-rounded educational experience.
Offering a blend of flexibility and rigor, Ohio State University's online PMHNP program empowers students to master both the theoretical and practical aspects of psychiatric nursing. The program's commitment to fostering clinical proficiency prepares graduates to make a tangible impact in mental health care.
The University of Cincinnati's online PMHNP program is designed to cater to the needs of working professionals seeking advanced education. The program's emphasis on evidence-based practices and hands-on experiences ensures that graduates are well-prepared to provide holistic mental health care.
With a strong focus on shaping compassionate and competent PMHNPs, the University of Alabama's online program offers a well-rounded curriculum that encompasses the complexities of mental health care. Graduates are equipped to address the diverse needs of individuals and communities.
Chamberlain University's fully online PMHNP track prepares students to manage the mental health needs of their patients. The university has the second largest PMHNP program in the US, along with dedicated and focused faculty who bring real-world experience into the classroom.
The online PMHNP program at Northern Kentucky University covers the full scope of practice and integrates diagnosis, treatment, and mental health management for patients across their lifespans. The curriculum synthesizes neuroscientific principles, neurophysiological theory, and a broad range of therapeutic methods.
Anderson University's online PMHNP program takes 49 hours of coursework, with classes including Advanced Assessment, Processes in Mental Health, Psychopharmacological Therapies across the Lifespan, Care of Agin Adults, and Management of the Complex Client. For hands-on training, 500 hours of clinical work is expected during the third and fourth semesters.
Texas State University's online PMHNP program offers a 40-credit hour curriculum for registered nurses with a Bachelor's degree in Nursing. This program prepares them for PMHNP certification and Advanced Practice Registered Nurse licensure. While most instruction is online, students must attend on-campus intensives twice a semester at the St. David's School of Nursing in Round Rock. These sessions complement online learning and evaluate students' advanced competencies.
PMHNP Salary Expectations
The salary of a PMHNP can vary widely depending on factors such as geographical location, years of experience, type of practice setting, and level of education and certification.
According to the U.S. Bureau of Labor Statistics (BLS), the average salary for NPs as of May 2022 was $124,680 or $59.94 hourly.
The top-paying states were:
California: $158.130
New Jersey: $143,250
Massachusetts: $138,700
Oregon: $136,250
Nevada: $136,230
Unfortunately, the BLS does not specify between different types of NP specialties. However, ZipRecruiter reports that PMHNP salary ranges between $96,000 to $140,000 depending on state of practice.
Frequently Asked Questions (FAQ)
Q: Is PMHNP a good career?
The PMHNP career is generally considered a rewarding and promising profession for several reasons, including but not limited to:
High Demand: There's a growing need for mental health services, and PMHNPs play a crucial role in addressing this demand, especially in areas underserved by psychiatrists.
Competitive Salary: PMHNPs often earn higher salaries compared to many other nursing specialties due to their advanced training and the specialized nature of their work.
Autonomy in Practice: In many states, PMHNPs have the authority to practice independently, diagnose mental health disorders, provide therapy, and prescribe medications.
Diverse Work Settings: As mentioned previously, PMHNPs can work in a variety of settings, from private practices and hospitals to schools and correctional facilities.
Personal Fulfillment: Helping individuals overcome or manage mental health challenges can be deeply rewarding.
Q: What skills make for a great PMHNP?
To be an effective PMHNP (Psychiatric-Mental Health Nurse Practitioner), several skills and qualities are essential:
Clinical Knowledge: A strong foundation in psychiatric nursing, pharmacology, and evidence-based therapeutic interventions is crucial.
Assessment Skills: The ability to conduct thorough psychiatric evaluations and differentiate between various mental health disorders.
Communication Skills: Effective verbal and non-verbal communication is vital for patient interviews, therapy sessions, and collaboration with other healthcare professionals.
Empathy and Compassion: Understanding and resonating with patients' feelings and struggles is essential for building trust and therapeutic relationships.
Critical Thinking: PMHNPs must be able to analyze complex situations, make decisions about patient care, and adjust treatment plans as necessary.
Cultural Competence: Recognizing and respecting the diverse backgrounds, beliefs, and values of patients to provide appropriate care.
Ethical Judgment: Adhering to professional and ethical guidelines, especially when faced with challenging situations.
Patience: Mental health progress can be slow, and setbacks are common. Patience is essential in guiding patients through their journey.
AD DISCLOSURE: This page may contain affiliate links. These links are designed for allnurses to generate revenue at no cost to you. The websites you visit are operated by third parties and have no influence in our recommendations, which are grounded in research.