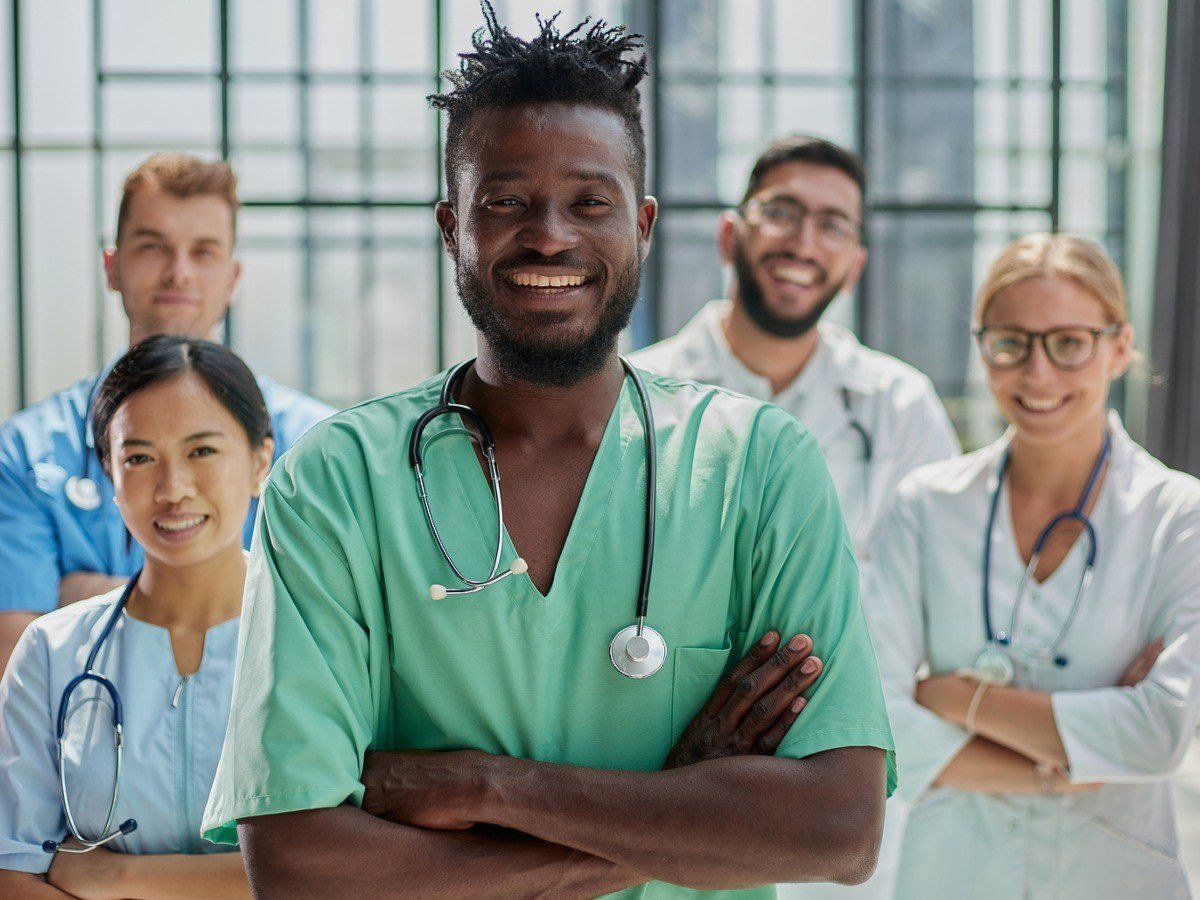 If you're interested in positively impacting your community while achieving a fulfilling career, a Bachelor of Science in Nursing (BSN) might be right for you.
There are many important factors to consider when beginning your research into getting a BSN, including program requirements, career paths, and more. To help prospective students, we've taken many of these factors and compiled a list of the 10 best programs available in 2024.
What Is a BSN Program?
When students want to pursue a career as a registered nurse (RN), they must first obtain a degree. Students can complete this step in two ways: an Associate Degree in Nursing (ADN) or a BSN. After completing either program, they can sit for the state licensing exam or the NCLEX-RN to officially earn an RN license.
While obtaining an RN license after completing an ADN program is possible, those pursuing a nursing career should consider a BSN program. The opportunities after graduation and beyond are more significant with a BSN degree due to the skill sets obtained during the program. BSN programs focus more heavily on research, leadership skills, and evidence-based practice, whereas an ADN program focuses solely on clinical skills.
Many healthcare institutions now require their nurses to be BSN-prepared to fulfill various accreditation and Joint Commission requirements. In addition, ensuring that the program you choose is an accredited program is of utmost importance. 
Many entry-level nurses hold a BSN, which includes courses in liberal arts, fulfilling general education requirements, and science and nursing-specific courses. A BSN degree provides students with a solid foundation in physical assessments, clinical judgment, and how to provide patient-centered care. 
BSN Program Prerequisites and Requirements 
BSN prerequisites are similar across most programs, but looking at specific program requirements before application is necessary.
BSN programs typically prefer a cumulative high school GPA of at least 2.75 or associate program work. Many programs will have a higher GPA expectation for their required healthcare-related courses.
Common Prerequisite Courses 
Though prerequisites vary from program to program, most have the same general courses to complete before applying. The standard prerequisite courses may include, but are not limited to:
Biology, often including a lab and lecture course 
Chemistry, including a lab and lecture course
Human Anatomy and Physiology
Microbiology, including a lab and lecture course 
Nutrition
Pathophysiology 
Sociology 
Math; some programs require statistics, while others only need an algebra course or higher 
General Psychology
Additional Requirements
While coursework is the bulk of what BSN programs will look at regarding prerequisites, some programs require volunteer work, resumes, and references before applying for acceptance.
Program Types
While all BSN programs have the same end goal, there are different avenues students can take to get there. There is the traditional BSN program, which, like any other typical bachelor's program, takes students four years to complete.
Accelerated BSN programs offer the same education but in a shorter time frame, typically taking anywhere from 12-24 months for completion.
There are also bridge programs called RN to BSN, for students who already hold a nursing degree and want to further their education without the time it might take following a traditional track. 
10 Best BSN Programs in 2024
The following schools have been selected based on allnurses' methodology of surveying our readers to understand what they value most while selecting schools, with the addition of NCLEX pass rates, graduation rates, student-faculty ratio, price, mode, duration, and admission rates of hundreds of the most prominent nursing schools in the United States.
Emory University ranks as the best BSN program in the nation. They offer a traditional BSN program and a distance-learning BSN for students with a previous bachelor's degree to obtain their BSN in 12 months. The clinical faculty-to-student ratio is low at 8:1.  
Cost: $57,948.00
Duration: 12-48 months
The University of Pennsylvania offers a traditional BSN track and an accelerated program. Students can work in a state-of-the-art simulation lab to get hands-on experience before entering the workforce.
Cost: $63,452.00
Duration: 18-48 months 
Duke University has been recognized as the best nursing school for men in the country by the American Association for Men in Nursing. They offer a full-time, campus-based accelerated BSN program that is one of the best in the nation.
Cost: $63,054.00
Duration: 16 months 
The Ohio State University offers a traditional BSN program and a PATH2BSN program that works with local community colleges to help students earn an associate degree and move onto an online RN to BSN program.
Cost: $35,019.00
Duration: 48 months 
The University of Illinois offers a traditional BSN program that is two years in length. This full-time, hybrid program combines face-to-face instruction with hands-on training from the first day.
Cost: $32,099.00
Duration: 24 months 
The University of Michigan offers a traditional, four-year BSN program, beginning as a first- or second-year student. Sophomore students will begin their nursing program during the Summer term in late June or early July.
Cost: $57,273.00
Duration: 48 months 
Case Western Reserve University offers a four-year program that leads to a BSN degree in which clinicals begin during the first semester. They also allow students to start MSN coursework during their fourth year as BSN students.
Cost: $62,234.00
Duration: 48 months 
The University of North Carolina at Chapel Hill offers three BSN programs, a traditional BSN, Accelerated BSN, and BSN Miliarty Pathway. All of these programs are on-campus.
Cost (In-State): $32,255.00, $25,039 accelerated
Duration: Varies per program type 
The University of Washington offers a traditional BSN program, Accelerated BSN, and an ABSN with early DNP admission. The Accelerated BSN program takes half the time of the standard, two-year program. The ABSN with early DNP admission offers accelerated BSN students the opportunity to apply for admission to the DNP Nurse Midwifery track.
Cost: $40,740.00
Duration: 12-24 months  
New York University has multiple BSN programs for prospective students to choose from. They offer a traditional 4-year, accelerated 15-month, second-degree transfer, and a global public health/nursing dual degree program.
Cost: $58,168.00
Duration: 15-48 months
Salary Expectations of a BSN in 2024
Salary expectations for a career after completing a BSN program vary significantly based on several factors: geographical location, years of experience, nursing specialty or field, and more. 
According to the U.S. Bureau of Labor Statistics, the average salary for an RN is $89,010 annually. This number likely increases a bit with a BSN-prepared nurse. Another consideration when looking at salary is geographical location. For instance, the top-paying states for nurses are:
California: $133,340
Hawaii: $113,220
Oregon: $106,610
Massachusetts: $104,150
Alaska: $103,310
There are many different fields a BSN-prepared nurse can work in, and they will see various salary ranges depending on the field. Some other areas to look into include public health nursing; school nursing; and insurance, pharmaceutical, and medical supply companies. 
FAQ and Additional Reading
Q: How hard is nursing school? 
A: Nursing school is and should be challenging. Students must be able to keep up with demanding deadlines, study for exams, and learn and master hands-on skills for real-life patient care scenarios. They must have excellent time management skills to handle the rigors of nursing school.
Q: What is the average cost of a BSN program?
A: Nursing school costs vary greatly depending on where you attend. Average prices can range from $40,000 to $100,000 at a private university and anywhere from $13,000 to $17,000 at a public school.
Q: Are there scholarships or other financial aid available? 
A: Typically, three types of aid are available to students: scholarships, grants, and loans. The financial aid department at your particular school can best guide you in what you might qualify for.
Q: How do I pick a nursing school?
Choosing the right nursing school for you will depend on a number of factors and will be different based on an individual's preferences and needs. Here are some considerations to help in your decision-making process:
Type of Program: Decide whether you want an Associate Degree in Nursing (ADN), Bachelor of Science in Nursing (BSN), Master's (MSN), or a doctoral program.
Career Aspirations: If you have a specific nursing specialty in mind, like pediatrics or oncology, consider schools that offer strong programs in those areas.
Accreditation: Ensure the school is accredited by recognized bodies such as the Commission on Collegiate Nursing Education (CCNE) or the Accreditation Commission for Education in Nursing (ACEN). Accreditation ensures the program meets certain standards of quality.
Location: Consider whether you want to stay close to home or are open to relocating. Think about the cost of living, distance from family, and other personal factors.
Clinical Rotations: Look for schools that offer diverse clinical experiences in various settings, such as hospitals, clinics, and community health centers.
NCLEX Pass Rates: Check the school's pass rates for the NCLEX-RN exam. A high pass rate can indicate a strong program that prepares its students well.
Class Size and Student-to-Faculty Ratio: Smaller class sizes and a low student-to-faculty ratio can mean more personalized attention.
Cost and Financial Aid: Consider tuition, fees, and other expenses. Investigate scholarship opportunities, grants, and financial aid options.
AD DISCLOSURE: This page may contain affiliate links. These links are designed for allnurses to generate revenue at no cost to you. The websites you visit are operated by third parties and have no influence in our recommendations, which are grounded in research.