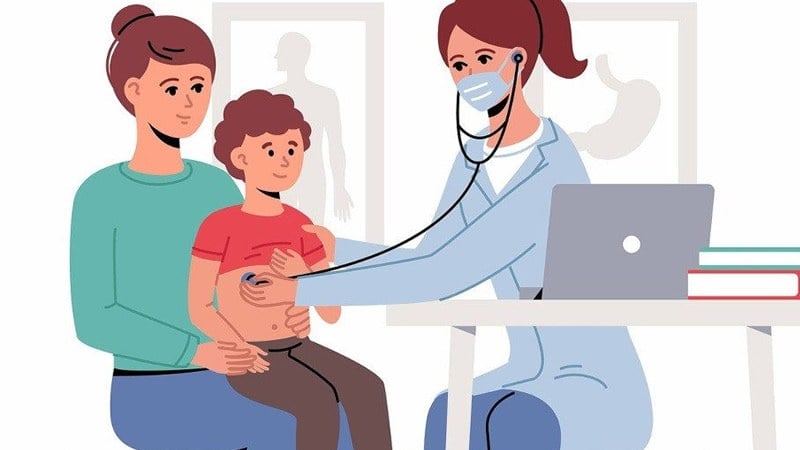 Pediatric nurses provide primary care to newborns, toddlers, tweens, and adolescents. They must be skilled in nursing care and thoroughly understand young patients' physical, psychological, and mental health needs. These nursing professionals also spend much time educating parents and other caregivers on care strategies and keeping them updated on the patient's condition.
While pediatric nursing is a specialty, these healthcare professionals can further specialize by choosing a subspecialty. A few subspecialties to choose from include working in the following units:
Pediatric Intensive Care Unit (PICU)
Neonatal Intensive Care Unit (NICU)
Pediatric Oncology Unit
Orthopedic Unit
Psychological or Mental Health Unit
Emergency Department
Pediatric Nurse Job Description
Pediatric nurses can work in acute care settings like children's hospitals, doctor's offices, outpatient clinics, and other healthcare facilities that provide primary care nursing services to people under 18. They can also work with children with chronic conditions, terminal diseases, developmental delays, and other disabilities that require around-the-clock patient care.
---
Related: Best RN Jobs and Salaries in 2023
---
Pediatric RNs provide the same nursing skills used with adult patients. However, many of the treatments, assessments, and modalities used are specific to the needs of younger patients.
Working in pediatrics requires specific and specialized competencies that adult practitioners don't need. This is why most pediatric facilities provide extensive nursing education for nurses new to the specialty and as continuing education.
Pediatric Nurse Responsibilities
Every pediatric job will have specialized skills and competencies unique to the role. However, there are common responsibilities that most pediatric nurses must be able to perform, which include the following:
Assessment: Pediatric nurses thoroughly evaluate their young patients' physical, emotional, and psychological states. They consider these holistic observations when creating an individualized plan of care.
Medication Administration: They are responsible for safely administering prescribed medications and treatments and closely monitoring for any adverse reactions or changes in the child's condition.
Care Planning: They develop comprehensive nursing care plans and treatment strategies tailored to address each child's health needs and improve their well-being.
Diagnostic Testing: Pediatric nurses perform diagnostic tests and analyze the results, providing critical data for diagnosis and treatment planning.
Vital Signs Monitoring: They regularly monitor and document vital signs like heart rate, blood pressure, temperature, and respiratory rate to detect any abnormalities early.
Immunizations: Pediatric nurses administer essential immunizations and vaccines, helping prevent various diseases.
Medical Histories and Screenings: They obtain comprehensive medical histories and conduct routine screenings, ensuring preventative care and early detection of potential health issues.
Sample Collection: Pediatric nurses collect specimens like blood, urine, and stool for laboratory testing, playing a key role in disease diagnosis and management.
Patient and Caregiver Education: They educate patients and their caregivers about managing illnesses, injuries, and chronic conditions at home. This may include instructions on medication use, nutrition, exercise, and lifestyle modifications.
Interdisciplinary Communication: Pediatric nurses constantly communicate with an interdisciplinary team of healthcare professionals, ensuring coordinated and effective patient care. They contribute valuable insights and updates, playing a vital role in decision-making.
Pediatric Nurse Salary
A pediatric nursing career provides many opportunities and a bright professional nursing outlook. The Bureau of Labor Statistics (BLS) doesn't offer annual salary ranges for those in this specialty. However, it reports that registered nurses make a yearly salary of $77,600 or just over $37 per hour.
PayScale, a company that provides self-reported annual salary data, reports that pediatric nurses can expect to make the following pay ranges:
Low: $38,000 ($22.42 /hour)
Median: $60,000 ($30.08 /hour
High: $89,000 ($42.73 /hour
It is essential to remember that nursing salaries depend on several factors, including years of experience, additional training or certifications, degree program completed, nursing specialty, and geographic location.
How to Become a Pediatric Nurse
Most healthcare facilities providing care to pediatric patients primarily hire RNs. These nursing professionals must have at least an Associate Degree in Nursing (ADN). However, many facilities, such as those recognized by the American Nurses Credentialing Center as Magnet Facilities, require a Bachelor of Science in Nursing (BSN) degree.
The steps you must take to become a pediatric nurse include the following:
Attend an RN nursing program
Receive an RN nursing degree
Take and pass the NCLEX-RN
Obtain an RN licensure
Gain experience as an adult or pediatric nurse
Consider specializing further
Pediatric Nurse Specialization
Because pediatric nurses work with a vulnerable and highly specialized population of patients, they must be highly skilled in the care they provide. Many nurses obtain specific certifications or advanced degrees to specialize and advance their nursing careers.
A few of the most population pediatric nurse specializations include:
NICU Nurse
NICU nurses work with critically ill newborns. They provide highly-skilled nursing care and assessments and deliver sophisticated treatments, medications, and testing. Once a NICU nurse has obtained 24 months of specialty experience, they may be eligible to take the CORE RNC Certification offered by the National Certification Corporation or the CCRN (Neonatal) Certification offered by the American Association of Critical Care Nurses.
Some institutions offer pay increases to certified practitioners.
---
Related: Pediatric Nurse Practitioner: Everything You Need to Know
---
PICU Nurse
Pediatric intensive care unit nurses provide critical care to acutely ill patients. They collaborate with physicians, nurses, and other specialists to give life-sustaining care. The American Association of Critical Care Nurses offers the CCRN (Pediatric) Certification for nurses who work in intensive care units, cardiac care units, medical/surgical ICUs, trauma units, or critical care transport/flight departments.
Certified Pediatric Nurse
RNs with pediatric experience may qualify to become Certified Pediatric Nurses. This certification is offered by the Pediatric Nursing Certification Board (PNCB). The exam is open to RNs with diplomas, associate's degrees, BSN, MSN, or advanced nursing degrees.
Pediatric Nurse Practitioner (PNP)
Nurses who enjoy pediatric nursing and want to further their education as advanced practice nurses can become pediatric nurse practitioners. They provide primary care to children, from babies to young adults. PNPs perform assessments, diagnose conditions, and prescribe medications and other treatments.
RNs who want to become pediatric nurse practitioners must obtain advanced training and earn either a master of science in nursing or a doctor of nursing practice degree, depending on the school and specialty chosen. The Pediatric Nursing Certification Board also offers two PNP certifications that can be obtained:
Pediatric Nurse FAQs
Q: How will I know if I like working with sick children?
A: This is a common question and fear that many new nurses have about going into pediatrics. Caring for children can be challenging, but if you love working with children and families, you'll probably be just fine as a pediatric nurse.
Consider volunteering at a children's hospital if you're on the fence about pediatric care. You can also apply for a pediatric job and then ask the human resources department or unit manager if you could observe a nurse for a few hours.
Q: What's the most rewarding thing about working with pediatric patients?
A: The answer to this question varies from nurse to nurse. However, being trusted by moms and dads on some of their most challenging days is pretty special. And the hugs, cuddles, and memories made with pediatric patients are special too.