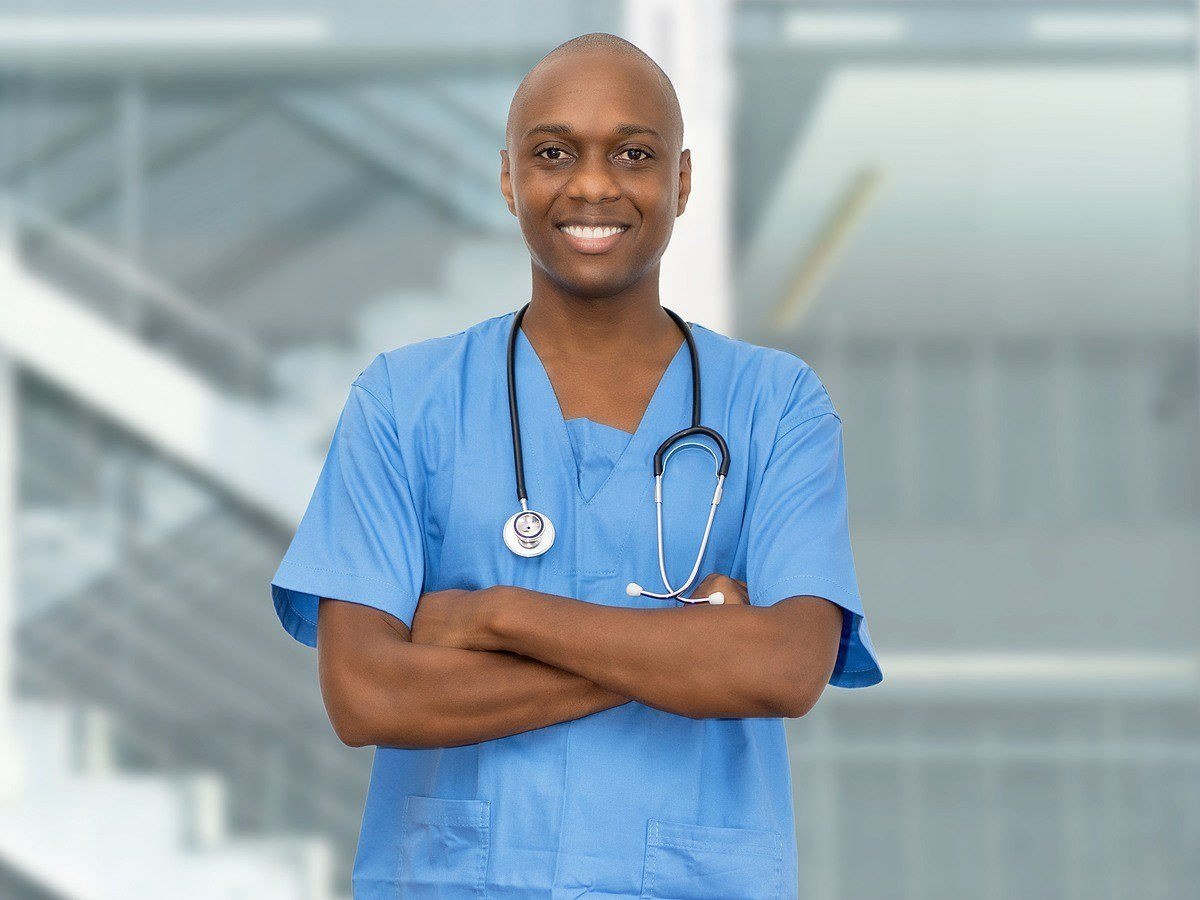 The demand for registered nurses (RNs) in the United States is increasing, and so is the job outlook. By 2031, opportunities for RNs will increase by about 6%, adding approximately 200,000 RN jobs per year.
Becoming an RN can be achieved through an Associate Degree in Nursing (ADN) or a Bachelor of Science in Nursing (BSN), though BSN-prepared nurses can earn more and have higher employment rates, with 41% of hospitals and healthcare facilities now requiring it from job candidates.
Thus, many ADN-prepared nurses are returning to school to earn their BSN, and for those seeking to do so in Florida, we've ranked the best RN to BSN programs available.
What Is a BSN?
A BSN is one pathway to becoming a licensed RN. Licensed RNs can either have an associate, baccalaureate, or master's degree, depending on the amount of schooling and coursework they complete. After graduating with any of these degrees, you can sit for the NCLEX-RN exam to earn your nursing license.
When looking to either apply to nursing school or advance their degree, many students wonder what's the difference if you can still earn your licensure. As an ADN- or ASN-prepared nurse, you'll earn a two-year degree and complete mainly nursing fundamentals coursework. As a BSN-prepared nurse, you'll earn a four-year degree and take additional nursing classes. Some classes include nursing leadership, research, advanced pathophysiology, and informatics. An MSN-prepared nurse will have even further education and can also specialize in certain areas, such as nurse practitioner, education, and midwifery.

As a BSN-prepared RN, you'll provide patient care duties and implement and evaluate nursing interventions to promote health and best care practices and can work in various healthcare settings, including hospitals, outpatient physician offices, and long-term care and community health facilities.
RNs can also work in many specialties, such as critical care, mother-baby, gastroenterology, and operating rooms.
BSN Program Prerequisites and Requirements
When applying to an RN to BSN program, students must meet the school and the nursing program's admission requirements. RN to BSN admission requirements and prerequisite classes will vary by institution, but typical Florida nursing program requirements include the following criteria:
Completion of an ADN, ASN, or AAS program through an accredited institution, usually through the Accreditation Commission for Education in Nursing (ACEN)
Passed your NCLEX-RN exam and have an unrestricted Florida RN license
Basic Life Support (BLS) or CPR certification
Proof of transcripts from all prior schools
Proof of clinical and practicum hours
Background check and drug screen
Up-to-date on immunizations and a current physical examination
When students apply, they'll be asked to complete a new or transfer application, depending on the school's process. Additionally, many programs require a minimum grade point average (GPA) of B (3.0) in previous coursework.
Steps to Earning Your BSN
As a licensed RN, your steps to earning a BSN differ from other BSN programs. First, you must have an ASN or ADN and an unrestricted RN license. Most Florida schools will require a Florida nursing license, so if you live out of state, apply for a license early.
With most BSN programs, you'll transfer credits from your previous institution. Once you've submitted all the application requirements and are accepted, you can start earning your baccalaureate degree.
As mentioned, your BSN program will consist of leadership and more advanced nursing courses than your ADN or ASN. You'll expand your health assessment, leadership, Microbiology, and nursing research expertise. Most BSN programs also have you complete additional practicum or nursing practice hours.
Why Apply to Earn Your RN to BSN?
Many healthcare systems require new graduate nurses to hold a BSN instead of an ADN or ASN. In addition, the Magnet Recognition Program requirements advise that nursing leaders have a BSN or higher.
Earning your BSN also opens up many opportunities in nursing leadership, including management and operations. Additionally, if you want to become an advanced practice registered nurse (APRN) or earn your Ph.D. or doctorate, a bachelor's degree is the next step.
Best RN-BSN Programs in Florida in 2024
The following schools have been selected based on allnurses' methodology of surveying our readers to understand what they value most while selecting schools with the addition of graduation rates, student-faculty ratio, price, mode, duration, and admission rates of hundreds of the most prominent nursing schools in the United States.
Located in Orlando, Florida, this program is online. However, they do not guarantee all elective classes will be online. You must also meet UCF institutional requirements for graduation, such as general education and foreign language.
Tuition: $212.28 per credit hour for in-state students; $748.89 per credit hour for out-of-state students
Admission Rate: 44%
Graduation Rate: 70%
Student-to-Faculty Ratio: 31:1
USF sits near the coast in St. Petersburg, Florida. It offers many nursing program options but is beginning to phase out its RN to BSN program. However, they are offering alternatives, like their accelerated BSN program.
Tuition: $206.42 per credit hour for in-state students; $694.33 per credit hour for out-of-state students
Admission Rate: 40%
Graduation Rate: 70%
Student-to-Faculty Ratio: 22:1
FSU's nursing program is on the main campus in Tallahassee, Florida. Each year, they have three start dates, and the program focuses on managing patients through their continuum of care.
Tuition: $215.55 per credit hour for in-state students; $721.50 per credit hour for out-of-state students
Admission Rate: 35%
Graduation Rate: 78%
Student-to-Faculty Ratio: 26:1
This fully online BSN program is through Nicole Wertheim College of Nursing and Health Sciences. They focus on offering nursing classes relevant to your workplace experience.
Tuition: $235.57 per credit hour for in-state students; $648.87 per credit hour for out-of-state students
Admission Rate: 53%
Graduation Rate: 61%
Student-to-Faculty Ratio: 26:1
In Jacksonville, Florida, UNF's RN to BSN pathway is through the Brooks College of Health. Their program is available to anyone in the U.S. and focuses on competencies for professional development.
Tuition: $212.71 per credit hour for in-state students; $748.78 per credit hour for out-of-state students
Admission Rate: 65%
Graduation Rate: 55%
Student-to-Faculty Ratio: 24:1
In Gainesville, Florida, this university now accepts applications twice a year in the fall and Spring. They teach analytical and information-management skills to those seeking nursing leadership.
Tuition: $212.71 per credit hour for in-state students; $129.18 for online courses
Admission Rate: 39%
Graduation Rate: 88%
Student-to-Faculty Ratio: 14:1
Located in Fort Lauderdale, Florida, Keiser University's RN to BSN program enables students to provide evidence-based collaborative care. Courses are in advocacy, research, care coordination, and information management.
Tuition: Around $20,000 per year
Offer a hybrid program
Emphasizes critical thinking and management
Florida Atlantic University is in Boca Raton, Florida, and offers nursing students several options. You can choose from a three-, four-, or six-semester study plan.
Tuition: $9,112.00 for students attending full-time per semester
Admission Rate: 62%
Graduation Rate: 43%
Student-to-Faculty Ratio: 17:1
UWF's College of Health School of Nursing is in Pensacola, Florida, and has accreditation from the Commission on Collegiate Nursing Education (CCNE). Upon graduation, you'll demonstrate strong, developed professional nursing knowledge and understand the growing demands of healthcare.
Tuition: $219.98 per credit hour for in-state students; $648.37 per credit hour for out-of-state students
Admission Rate: 31%
Graduation Rate: 65%
Student-to-Faculty Ratio: 23:1
AdventHealth University's program is entirely online, and nursing students can complete their RN to BSN in one year. Nursing courses and training reflect the Sigma Theta Tau nursing organization, increasing your marketability as a nurse.
Tuition: $465 per credit hour
Offers many networking opportunities
Trained by leading nurse experts
Salary Expectations of BSN Nurses in 2024
The most recent data from the U.S. Bureau of Labor Statistics (BLS) reports that the median salary for RNs was $89,010 per year, and that Florida RNs earned an annual mean wage of $79,910. This figure includes all RNs, whether they hold an ADN, BSN, or MSN degree.
Florida ranked third in the highest employment level of RNs:
California: 325,620
Texas: 231,060
Florida: 197,630
New York: 190,470
Pennsylvania: 137,970
The top-paying states for RNs were:
California: $133,340
Hawaii: $113,220
Oregon: $106,610
Massachusetts: $104,150
Alaska: $103,310
Depending on your experience level, you could start with a lower or higher salary than the average. It's also important to note that salaries vary by location, facility, and specialty.
FAQ and Additional Readings
Q: Why choose an RN to BSN program?
A: Many healthcare systems and organizations encourage nurses to earn their BSN degrees. With this, you are eligible for nurse leader positions, which increases your earning potential and chances for a promotion. Many healthcare organizations even offer their ADN-prepared nurses tuition reimbursement if they begin their BSN.
Q: Do I need additional clinical hours?
Because you have an ASN or ADN degree, you've already completed most of your nursing coursework. Most RN to BSN schools are online, and you'll need to complete additional practicum hours. However, some schools waive practicum if you prove that you work full-time as an RN.
Q: How long is the RN to BSN program?
Typical programs are anywhere from 12 to 24 months, depending on whether you choose to go full-time or part-time. Also, most classes are online, and many are self-paced or allow for asynchronous learners.