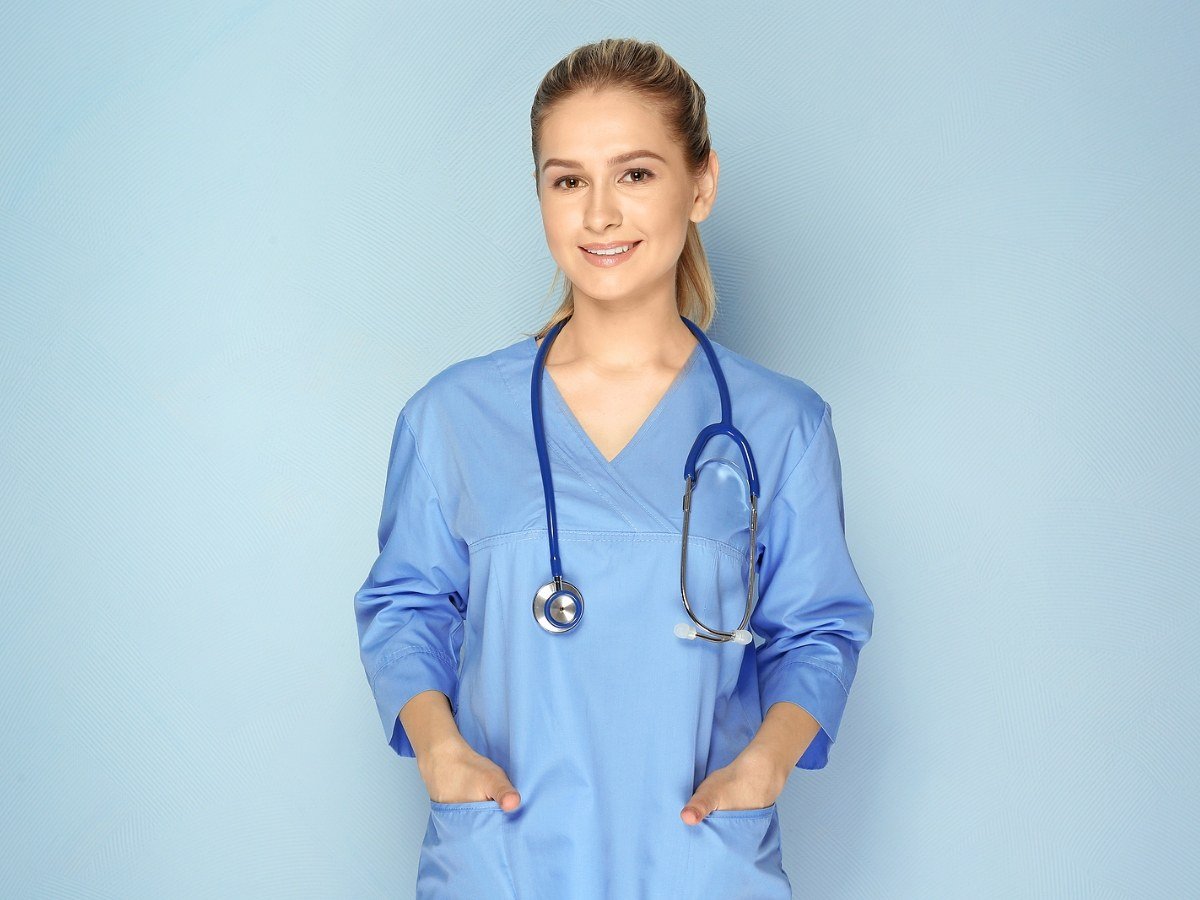 Becoming a registered nurse (RN) in Pennsylvania involves exploring several educational pathways. Among them, the Associate Degree in Nursing (ADN) is one of the fastest and most popular options.
However, ADN-prepared RNs often return to school to achieve their Bachelor of Science in Nursing (BSN) in bridge programs called RN to BSNs, allowing them to take on more responsibilities and earn higher salaries.
Considering this, we've provided everything you need to know to apply for an RN to BSN in Pennsylvania, along with salary expectations after graduation and recommendations for the best programs in the state.
Best RN to BSN Programs in Pennsylvania
The following schools have been selected based on allnurses' methodology of of surveying our readers to understand what they value most in their RN to BSN program, including affordability, duration, flexibility, and more. We'll start with a deep dive into the top five.
West Chester University's RN to BSN program in Exton takes the lead in Allnurses rankings due to its affordability and adaptability, catering to working nurses. The program is fully online with asynchronous coursework, accommodating diverse schedules for part-time or full-time students. Completion of the program is achievable within 12 months.
CCNE-accredited, West Chester's RN to BSN program stands out for its quality education and accelerated progression. The tuition fee is $9,660, and students must complete 30 credits at WCU to meet graduation residency requirements. Impressively, the program ranks first among 1,922 comparable programs for NCLEX pass rates, cementing its reputation for cultivating skilled nursing professionals.
Carlow University, situated in Pittsburgh, offers an appealing second choice for nursing professionals pursuing an affordable RN to BSN program in Pennsylvania. The estimated cost for the eight core nursing courses is $11,880, and an additional cost of $450 per credit applies to the other required six credit hours, culminating the 30 credits needed for BSN graduation. 
Carlow's RN to BSN program stands out with its fast 12-month duration, boasting a curriculum that's entirely online and necessitates only limited clinical practicum hours. With CCNE accreditation, the program guarantees a robust educational experience for aspiring nurses.
Securing the third spot among Pennsylvania's top RN to BSN programs, York College of Pennsylvania in York presents a compelling option. Priced at $10,200 with a 12-month duration, it's an affordable and efficient path to a BSN degree. CCNE-accredited, the program guarantees quality education. With six start dates and credit transfers up to 90, flexibility and personalization are key features. This program is a well-rounded choice for aspiring nurses seeking convenience and value.
Ranked fourth among our top RN to BSN programs in Pennsylvania, La Salle University in Philadelphia presents a robust CCNE-accredited program priced at $12,150 for 12 months. 
The program offers four start dates: August, September, January, and February. It has a flexible 12-24 month completion timeline and includes 27 credit hours, with 21 dedicated to core nursing courses. The pay-by-the-course tuition model is a reasonable $450 per credit hour or $1350 per course, which remains consistent for both in-state and out-of-state students. Admission into the program requires a minimum GPA of 2.5.
La Salle University is ranked #26 among "Best Regional Universities North" by U.S. News & World Report (2021), highlighting its academic excellence.
Claiming the fifth spot among Pennsylvania's top RN to BSN programs is Waynesburg University, located in Waynesburg. The program is designed for working registered nurses (RNs), offering the advantageous ability to transfer up to 85 credits from associate degree or diploma credentials. 
Waynesburg's RN to BSN program duration spans a flexible 12 to 16 months, encompassing 33 to 39 credit hours. Impressively, the program is priced at $400 per credit, making the estimated total cost an affordable $13,200. 
The convenience of 8-week online courses enhances accessibility, while admission requirements mandate a minimum GPA of 2.5. This CCNE-accredited program thus ensures a focused and qualified student body, ready to excel in their nursing education.
Online RN to BSN Programs in Pennsylvania
Here is our complete list of rankings for the top 19 RN to BSN programs in Pennsylvania, for the 2023-2024 school year.
Score
School
City
Program
Estimated Costs1
(Minimum)
Program
Length2
Accreditation
99.23
West Chester University
Exton
RN to BSN
$9,660
12 months
CCNE
99.21
Carlow University
Pittsburgh
RN to BSN
$11,880
11 months
CCNE
99.04
York College of Pennsylvania
York
RN to BSN
$10,200
12 months
CCNE
98.34
La Salle University
Philadelphia
RN to BSN
$12,150
12 months
CCNE
97.97
Waynesburg University
Waynesburg
RN to BSN
$13,200
12 months
CCNE
96.69
PennWest Global Online,
Clarion University
Oil City
RN to BSN
$10,304
15 months
CCNE
96.43
University of Pittsburgh,
Bradford
Bradford
RN to BSN
$17,502
12 months
CCNE
94.64
Pennsylvania State University
University Park
RN to BSN
$22,536
12 months
CCNE
93.59
Harrisburg University
of Science and Technology
Harrisburg
RN to BSN
$12,540
18 months
CCNE
92.98
Drexel University
Philadelphia
RN to BSN
$27,180
12 months
CCNE
89.91
Bloomsburg University
Bloomsburg
RN to BSN
$9,900
24 months
CCNE
89.54
Kings College
Wilkes-Barre
RN to BS in Nursing
$10,950
--
CCNE
89.38
La Roche College
Pittsburgh
RN to BSN
Completion Program
$24,330
18 months
CCNE
89.23
Slippery Rock University
Slippery Rock
RN -BSN
$9,660
12 months
--
89.22
Mount Aloysius College
Cresson
RN to BSN
$24,786
18 months
CCNE
88.47
Immaculala University
Immaculala
RN to BSN
$13,950
24 months
CCNE
88.32
Chatham University
Pittsburgh
RN to BSN
$14,370
--
CCNE
87.95
Lock Haven University
Lock Haven
RN to BSN
$15,420
24 months
CCNE
87.76
Moravian College
Bethlehem
RN to BSN
$15,936
--
CCNE
*Please contact us if you'd like to update your program's information.
1Costs are based on the minimum required RN to BSN credits and are not inclusive of core credits, nor all fees. Actual costs will vary from student to student and are based on multiple factors, including transfer credits and scholarships. For the most accurate costs breakdown, please reach out to a school representative.
2Program lengths included are typically the shortest possible program length, requiring the maximum amount of transfer credits prior to admission. Outstanding general curriculum requirements will likely increase program length.
What Is an RN to BSN?
An RN to BSN Program is an RN returning to school to obtain a BSN degree. This involves experienced RNs and new graduates with a diploma or an ADN. A BSN degree program provides a more comprehensive education in social and physical sciences, nursing management, research, informatics, and public health. It enhances knowledge and understanding of community health, healthcare management, leadership, and policy for a broader scope of practice.
---
Related: 10 Best RN to BSN Programs in 2023
---
RN to BSN Coursework
Typical RN to BSN Coursework includes:
Professional Nursing Practice
Family-Centered Health Promotion
Community and Public Health Nursing
Statistics for Health Professions
Introduction to Nursing Research
Ethical Nursing Practice
Nursing Leadership and Management
Trends and Issues in Today's Health Care
Professional Capstone and Practicum
Can RN to BSNs Be Taken Entirely Online?
RN to BSN programs can be taken entirely online. These programs are designed for working RNs who have already completed an ADN or nursing diploma program and obtained licensure, meaning they've gained significant hands-on experience in their initial programs and through work. However, it's important to note that some online RN to BSN programs may have in-person requirements such as exams or capstone projects, so students should check the specific requirements of a program to ensure it fits their needs.
Where Do BSN-Prepared Nurses Work?
Nurses with a BSN have many career options and opportunities and can practice in most care settings, including:
Hospitals
Nursing Homes
Home Care Agencies
Physician Office
Educational Services
Government Agencies
Schools
Community Centers
Hospices
Dialysis Centers
Telephonic and Virtual Care Settings
RN to BSN Prerequisites and Requirements
There are several prerequisites to enter an RN to BSN program, including:
Current, unrestricted RN license
An ADN or Diploma in Nursing
Minimum GPA (varying per program)
Official transcripts
RN to BSN Salary Expectations in Pennsylvania
According to the U.S. Bureau of Labor Statistics (BLS), RNs in Pennsylvania in 2022 earned:
Mean Hourly Wage: $38.76
Annual Mean Wage: $80,630
Unfortunately, the BLS does not specify whether this is an ADN-prepared RN or BSN-prepared RNs; however, given that a BSN is likely to increase earning potential, this is likely to be representative of slightly lower than the average BSN-RN salary.
RN salary in Pennsylvania is 9% lower than the national estimates for 2022, as the BLS reports RNs across the U.S. earning:
Mean Hourly Wage: $42.80
Annual Mean Wage: $89,010
With the highest-paying states being:
California: $133,340
Hawaii: $113,220
Oregon: $106,610
Massachusetts: $104,150
Alaska: $103,310
The BLS collected the Pennsylvania RN wage data from over 137,970 nurses.
How to Choose a Nursing School
Reasons for choosing a nursing school will vary per student and their specific needs. Some students value the cost of education, while others may place greater emphasis on NCLEX pass rates, academic reputation, or other factors.
Although it will vary by individual, a survey by allnurses revealed the top 11 reasons nursing students chose their programs:
Cost
High NCLEX Pass Rate
Location
Academic Reputation
Availability of Financial Aid and Scholarships
Length of Time to Obtain Degree
Flexibility of Schedule
Curriculum
Campus and Surroundings
Nursing Clinicals Location
Availability of Online Courses
Ultimately, prospective students should assess their needs and pick schools that are the best fit for them.
FAQ and Additional Readings
Q: How do I transfer my nursing license to Pennsylvania?
Pennsylvania is part of the Nurse Licensure Compact (NLC), allowing nurses to practice in other NLC states without additional steps. You do not have to transfer your license if moving from an NLC state.
Q: Are there specialization programs for nurses in Pennsylvania?
Many schools in Pennsylvania offer advanced nursing degrees, allowing RNs to specialize in pediatric, geriatric, family nurse practitioner, acute care, and more.
Q: Is it better to have an ADN or a BSN?
While obtaining an RN license after completing an ADN is possible, the opportunities after graduation and beyond are more significant with a BSN degree. BSNs focus more on research, leadership skills, and evidence-based practice, whereas an ADN primarily focuses on clinical skills.
Additionally, many healthcare institutions now require BSN-prepared RNs to fulfill various accreditation and Joint Commission requirements and to achieve the prestige of Magnet status.
AD DISCLOSURE: This page may contain affiliate links. These links are designed for allnurses to generate revenue at no cost to you. The websites you visit are operated by third parties and have no influence in our recommendations, which are grounded in research.