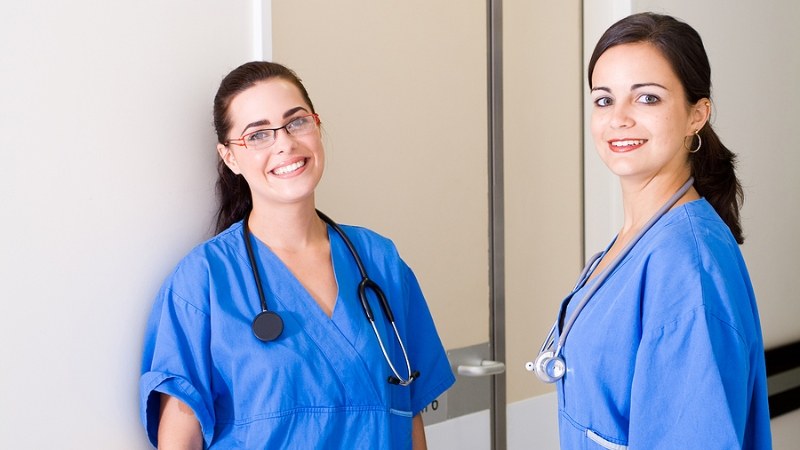 Selecting the right nursing school is a crucial step on the path to a rewarding career in healthcare. In Connecticut, renowned for its commitment to academic excellence and diverse clinical opportunities, this decision takes on added significance.
To assist you in making an informed choice, we've meticulously evaluated several factors, including NCLEX pass rates, graduation rates, student-faculty ratios, affordability, program duration, and admission rates, among others, to provide you with a comprehensive overview of the best undergraduate and graduate nursing programs in Connecticut.
Whether you're seeking an Associate in Nursing, Bachelor of Science in Nursing (BSN), Master of Science in Nursing (MSN), or Doctor of Nursing Practice (DNP), you've come to the right place. Discover these programs below, along with what it's like to study in Connecticut, salary expectations after graduation, and answers to frequently asked questions.
Best Undergraduate Nursing Schools in Connecticut
The following schools have been selected based on allnurses' methodology of surveying our readers to understand what they value most while selecting schools with the addition of NCLEX pass rates (when applicable), graduation rates, student-faculty ratio, price, mode, duration, and admission rate of hundreds of the most prominent nursing schools in the United States.
Discover the best undergraduate nursing schools by program:
Best Associate in Nursing Programs in Connecticut
In Connecticut, pursuing an ADN is a practical and attainable route toward becoming an RN. ADN programs typically extend over two years and are offered by various community colleges and vocational schools across the state.
Connecticut's ADN programs are designed to equip students with fundamental nursing knowledge and crucial clinical skills. Upon successful program completion and passing the NCLEX-RN exam, graduates earn their RN credentials, opening doors to entry-level nursing roles within the state.
Below, we've ranked the top three ADN programs in Connecticut.
1. Northwestern Connecticut Community College
Northwestern Connecticut Community College in Winsted offers an affordable Associate of Science (AS) nursing program with an estimated annual tuition of $6,438. This program provides a swift path to becoming a registered nurse, ensuring both affordability and quality education. With an impressive 91% NCLEX pass rate and ACEN accreditation, the college is dedicated to nurturing competent and successful nursing graduates, guaranteeing a high standard of nursing education.
2. Naugatuck Valley Community College 
Aspiring nurses in Waterbury can pursue their dreams through Naugatuck Valley Community College's Associate of Science (AS) nursing program. With an estimated annual tuition of $6,743, this program offers comprehensive training and a well-structured curriculum. The college maintains ACEN accreditation and boasts an 89% NCLEX pass rate, ensuring students receive a top-tier education and thorough preparation for their nursing careers.
3. Norwalk Community College 
Norwalk Community College in Norwalk provides an accessible path to a nursing career with its Associate of Science (AS) nursing program, which comes with an estimated annual tuition of $6,443. This program ensures excellence while remaining cost-effective. With an 87% NCLEX pass rate and ACEN accreditation, the college is committed to producing highly skilled and competent nurses, preparing them to excel in their future roles.
Score
School
Program
City
Estimated
Cost(Annual)*
NCLEX Pass Rates
(Avg. 2018-2022)
ACEN
Accredited
100.00
Northwestern Connecticut Community College
AS
Winsted
$6,438
91%
Yes
94.00
Naugatuck Valley Community College
AS
Waterbury
$6,743
89%
Yes
89.08
Norwalk Community College
AS
Norwalk
$6,443
87%
Yes
Best BSN Programs in Connecticut
In Connecticut, BSN programs are comprehensive four-year degrees offered by esteemed universities and colleges. These programs provide a more extensive nursing education compared to an ADN.
BSN programs in Connecticut encompass a diverse curriculum, including coursework in leadership, research, public health, and a broader range of clinical experiences. Graduates from BSN programs are exceptionally well-prepared for various nursing roles and often enjoy enhanced prospects for career advancement.
It's worth noting that many healthcare institutions and employers across Connecticut prefer to hire BSN-prepared nurses due to their advanced education and robust skill set.
1. University of Saint Joseph
Located in West Hartford, the University of Saint Joseph presents a BSN program with an estimated annual tuition of $24,776. This program shines with an impressive 97% NCLEX pass rate. Furthermore, it boasts dual accreditations from ACEN and CCNE, ensuring students receive a top-tier nursing education that paves the way for bright career prospects.
2. Central Connecticut State University 
Central Connecticut State University in New Britain offers an affordable opportunity for aspiring nurses to pursue a BSN degree, with an estimated annual tuition of $13,434. Although not ACEN accredited, the program proudly holds CCNE accreditation and showcases an outstanding 97% NCLEX pass rate, a testament to its dedication to producing highly skilled and successful nursing professionals.
3. Fairfield University 
Fairfield University, situated in Fairfield, presents a BSN program with an estimated annual tuition of $43,569. Renowned for its commendable 95% NCLEX pass rate, this program stands out with dual accreditations from ACEN and CCNE. It guarantees aspiring students a comprehensive and top-tier nursing education.
4. Western Connecticut State University 
Western Connecticut State University in Danbury offers a BSN program at an estimated annual tuition of $16,154. With a strong 92% NCLEX pass rate, the program holds CCNE accreditation, assuring students of a well-rounded nursing education that opens doors to a fulfilling nursing career.
5. University of Bridgeport
The University of Bridgeport's Bridgeport-based BSN program comes with an estimated annual tuition of $24,416. Despite an 80% NCLEX pass rate, students can benefit from the program's dual accreditation from ACEN and CCNE. This accreditation provides a strong foundation for nursing practice and future professional growth.
Score
School
Program
City
Estimated
Cost(Annual)*
NCLEX Pass Rates
(Avg. 2018-2022)
Accredited
99.90
University of Saint Joseph
BSN
West Hartford
$25,776
97%
Yes
95.00
Central Connecticut State University
BSN
New Britain
$13,434
97%
Yes
92.82
Fairfield University
BSN
Fairfield
$43,569
95%
Yes
91.16
Western Connecticut State University
BSN
Danbury
$16,154
92%
Yes
90.36
University of Bridgeport
BSN
Bridgeport
$24,416
80%
Yes
Best Graduate Nursing Schools in Connecticut
The two main types of graduate nursing programs in Connecticut are:
Best MSN Programs in Connecticut
MSN programs in Connecticut provide advanced education in specialized tracks that enable nurses to delve into specific areas of expertise, such as nurse practitioner, nurse educator, or nurse administrator. Graduates with an MSN often embark on advanced practice roles and leadership positions within healthcare organizations, actively contributing to enhanced patient care and the advancement of nursing practice.
Yale University's School of Nursing offers eight master's program specialties:
Adult-Gerontology Acute Care (AGAC-NP)
Adult-Gerontology Primary Care (AGPC-NP)
Family Nurse Practitioner (FNP)
Nurse-Midwifery
Pediatric Nurse Practitioner - Acute Care (PNP-AC)
Pediatric Nurse Practitioner - Primary Care (PNP-PC
Psychiatric-Mental Health Nurse Practitioner (PMHNP)
Women's Health Nurse Practitioner (WHNP)
Each program's curriculum is designed to prepare students as advanced practitioners in their selected specialty, enabling them to obtain roles as clinicians, scholars, and leaders, ultimately improving patient care and outcomes.
Quinnipiac University offers an FNP MSN designed for working nurses seeking to advance their education while gaining hands-on experience through clinical practice. The program is 99% online, includes 3 weeks of on-campus immersions, and take two to three years to complete.
Within two years of completing the MSN, students have the option to transition to the DNP program without losing credits or duplicating their previous coursework.
Fairfield University offers five MSN tracks:
Dual Degree MSN/MBA
Entry into Practice of Nursing
Family Nurse Practitioner (FNP)
Nursing Leadership
Psychiatric-Mental Health Nurse Practitioner (PMHNP)
Candidates are prepared to provide quality healthcare services to their communities with an emphasis on meeting the needs of culturally diverse and underserved populations.
CCSU offers an MSN in Hospice & Palliative Care, aimed at preparing students to deliver active, holistic therapies to end-of-life chronic care patients and their support networks. The fully online program starts every August, requires 35 credits to complete, and is taught by full-time faculty who are active RNs committed to working with students in a flexible manner.
Best DNP Programs in Connecticut
Connecticut's DNP programs are tailor-made for experienced nurses looking to elevate their clinical practice and leadership capabilities. They emphasize evidence-based practice, enhancing healthcare systems, and honing advanced nursing skills. Graduates with a DNP degree can step into influential roles as nurse practitioners, clinical nurse specialists, or healthcare executives, actively contributing to the transformation of healthcare delivery and policy.
Yale University's post-master's DNP is built upon the rich history of encouraging innovative and progressive thought as a guide for adventurous action and practice.
The curriculum is designed to prepare transformational executive, policy, and clinical leaders with the ability to improve healthcare delivery and policies. Graduates will be successful in areas of health systems, including large scale system change, business, and leadership.
Fairfield University offers six DNP tracks:
BSN to DNP

Family Nurse Practitioner (FNP)
Nurse Anesthesia (CRNA)
Nurse Midwifery (CNM)
Psychiatric-Mental Health Nurse Practitioner (PMHNP)

MSN to DNP

Advanced Practice (APRN)
Executive DNP
The BSN to DNP options and Advanced Practice MSN to DNP provide students with the skills and knowledge required to become APRNs, while the Executive DNP program is for current nurse executives and administrators and offers specialized leadership courses, integrating content throughout the students' experiences in hospitals, healthcare systems, and businesses.
Sacred Heart University offers two DNP tracks:
Family Nurse Practitioner (FNP) - BSN to DNP
Post Master's DNP
The FNP program is for BSN-prepared RNs while the Post-Master's requires an MSN as a prerequisite. Both programs include outcomes such as translating knowledge from the philosophical and theoretical traditions of nursing into other disciplinary perspectives, collaboratively leading interprofessional teams to evaluate and develop processes, and integrating complex system-based practice to develop evidence-based solutions.
Quinnipiac University offers two DNP specialties, of which both are post-master's:
Care of Populations
Nursing Leadership
The Care of Populations DNP focuses on public health and systems analysis, while the Nursing Leadership concentration prepares students for leadership responsibility roles across the healthcare field.
Studying in Connecticut
Studying nursing in Connecticut offers a rewarding and comprehensive educational experience. Here's what to expect:
High-Quality Nursing Programs: Connecticut is known for its reputable nursing programs offered by universities, colleges, and community colleges. These programs prioritize academic excellence and prepare students for successful careers in healthcare.
Diverse Clinical Opportunities: Connecticut provides a wide range of clinical experiences for nursing students. You can gain practical skills and knowledge by working in various healthcare settings, including urban hospitals, suburban clinics, and specialized healthcare facilities.
Cultural Diversity: Connecticut's diverse population exposes nursing students to a wide range of patient demographics, ethnicities, and cultures. This diversity enhances cultural competency, a crucial skill for healthcare professionals in today's multicultural society.
State-of-the-Art Facilities: Many nursing schools in Connecticut boast modern and state-of-the-art facilities. These include advanced simulation labs, cutting-edge technology, and well-equipped classrooms, providing students with a hands-on learning experience that mirrors real-world healthcare settings.
Collaborative Learning: Nursing programs in Connecticut emphasize collaboration and teamwork. You'll have opportunities to work with fellow students, faculty members, and healthcare professionals, fostering a supportive and collaborative learning environment.
Career Opportunities: Connecticut has a robust healthcare industry with numerous job opportunities for nursing graduates. The state's healthcare facilities, including hospitals, clinics, and long-term care facilities, actively seek well-trained nurses to meet the healthcare needs of the population.
Engaging Campus Life: Connecticut's universities and colleges offer a vibrant campus life with various extracurricular activities, student organizations, and events. This allows nursing students to balance their academic pursuits with social and recreational activities.
Natural Beauty: Connecticut's scenic landscapes, including picturesque coastlines, forests, and parks, offer opportunities for relaxation and outdoor activities. Taking breaks to explore the state's natural beauty can be a great way to recharge from the demands of nursing studies.
Networking Opportunities: Connecticut has active nursing associations and professional organizations that provide networking opportunities, support, and resources for nursing students and professionals. These organizations can be valuable for career development and continuing education.
Financial Considerations: While the cost of living in Connecticut can be relatively high, many nursing schools offer financial aid, scholarships, and grants to help offset tuition costs. It's essential to explore these options to make nursing education more affordable.
Connecticut provides access to high-quality programs, diverse clinical experiences, and a supportive learning environment. It prepares nursing students for successful careers in healthcare while offering a well-rounded educational experience and opportunities for personal and professional growth.
Salary Expectations
Several factors can affect salary expectations for nursing professionals in Connecticut, including education, experiences, healthcare facility, employer, demand for specialty, shift and hours, and more. The following averages are from the latest data available from the U.S. Bureau of Labour Statistics (BLS). To develop the best understanding of potential salaries, it's important to conduct further research relevant to yourself and your employer.
RN Salaries
According to the most recent U.S. Bureau of Labor Statistics (BLS) data, RNs in Connecticut earn:
Mean Hourly Wage: $45.32
Annual Mean Wage: $94,260
Unfortunately, the BLS does not specify whether this is an associate-prepared RN or BSN-prepared RNs; however, given that a BSN is likely to increase earning potential, this is likely to be representative of slightly lower than the average BSN-RN salary.
RN salary in Connecticut is 6% higher than the national estimates for 2022, as the BLS reports RNs across the U.S. earning:
Mean Hourly Wage: $42.80
Annual Mean Wage: $89,010
With the highest-paying states being:
California: $133,340
Hawaii: $113,220
Oregon: $106,610
Massachusetts: $104,150
Alaska: $103,310
The BLS collected the Connecticut RN wage data from over 34,290 nurses.
Advanced Practice Salaries: MSN- and DNP-Prepared Nurses
For advanced practice registered nurses (APRNs) with an MSN or DNP, the BLS reported the average salaries in Connecticut are:
Nurse Practitioners: $131,490
Nurse Anesthetists: $240,580
Compared to the national averages of:
Nurse Practitioners: 124,680
Nurse Anesthetists: $205,770
Frequently Asked Questions (FAQ)
Q: What are the educational pathways to becoming an RN in Connecticut?
In Connecticut, you can become an RN through different educational pathways. You can pursue an Associate in Nursing from a community college or a BSN from a university or college. After completing the program, you'll need to pass the NCLEX-RN exam to become licensed.
Q: Are there financial aid options available for nursing students in Connecticut?
Yes, nursing students in Connecticut can explore various financial aid options, including scholarships, grants, loans, and work-study programs. Many nursing schools and organizations offer scholarships specifically for nursing students.
Q: Are there opportunities for nursing specialization in Connecticut?
Yes, Connecticut offers opportunities for nursing specialization, including areas like critical care, pediatrics, oncology, and more. Nurses can pursue advanced practice roles such as nurse practitioner or nurse anesthetist through further education and certification.
AD DISCLOSURE: This page may contain affiliate links. These links are designed for allnurses to generate revenue at no cost to you. The websites you visit are operated by third parties and have no influence in our recommendations, which are grounded in research.