About This Ebook ( August 2020 Edition)
53 Pages
CONGRATULATIONS on getting this far in nursing school! You should be proud that you're on your way to entering into the most trusted, meaningful, and rewarding profession EVER.  We are looking forward to welcoming you as you join the nursing ranks! We are so excited to have you that we wanted to provide you with a study guide to help you learn EXPERT NCLEX test-taking skills. 
Passing NCLEX is a rite of passage that all nurses must achieve. Many nursing students and new grad nurses have shared the challenge they are having getting started with their NCLEX prep journey, especially since there are SO MANY resources out there. As a result, we consulted with an NCLEX Prep Expert and got the inside scoop! This study guide will help you focus your time and energy on what's most important - so you can be on your way to passing the NCLEX!
One feature that differentiates our study guide from all the rest is that it is an interactive NCLEX study guide.  We have provided links in each chapter that will take you to the allnurses website where you can read more about the NCLEX topics and interact with the author of the Study Guide. We hope that you find the material in this study guide helpful, and we look forward to celebrating with you as you begin your nursing career! 
About the Author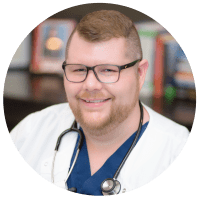 @Damion Jenkins is a Master's Prepared Registered Nurse, NCLEX Prep Expert, Nurse Content Writer, & Public Speaker that has a real passion for nursing education! Damion is the owner and lead educator at The Nurse Speak, LLC. – a nursing education and consulting company & blog. He specializes in providing individualized NCLEX Prep tutoring services for new graduate nurses - especially those who have experienced unsuccessful attempts. Damion's mission is to increase the number of nurses entering the profession by helping them to develop strategies for success! Damion also offers high-quality, up-to-date writing services and public speaking engagements for a variety of conferences, organizations, and nursing-related companies.
Key Features
This is an interactive NCLEX study guide providing links in each chapter that will take you to the allnurses website where you can read more about the NCLEX topics and interact with the author of the Study Guide.
It provides real information about the NCLEX and dispels 5 major NCLEX myths and increases the effectiveness of your NCLEX preparations.
Discusses tips for what you really need to know about the NCLEX.
An in-depth review of the Nursing Process that helps you understand how to use the Nursing Process to successfully conquer the challenges of NCLEX questions.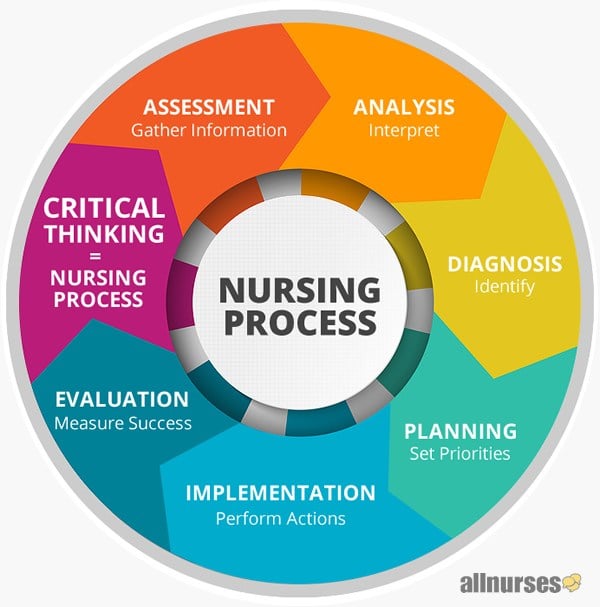 Gives a good look at the four difficulty levels of NCLEX questions (recognition, comprehension, application, analysis) with sample questions and rationale to allow you to use critical thinking to determine the correct answers.
Helps you to determine what your learning style is so that you can maximize your preparation efforts.
Explains key expert NCLEX test-taking strategies such as Identifying the Topic, Reviewing What's Important, Eliminating Answer Choices, and Remaining Objective.
Helps you learn strategies on how to focus on what's the most important in determining the correct answers in some of the most challenging questions involving Prioritization, Delegation, and Scope of Practice.
It presents useful tips on studying smarter, keeping balance in your life, and getting the most out of your efforts.
It provides how-to tips for being prepared to stay focused on test day and doing your very best.
Table of Contents
Introduction
I.  All About the NCLEX
Top 5 NCLEX Myths
NCSBN test plans for RN and PN exams
What do candidates need to know about the NCLEX?
II.  Start Thinking Like a Nurse: How to Use The Nursing Process
Assessment
Analysis
Diagnosis
Planning
Implementation
Evaluation
Critical thinking
III.  NCLEX Question Leveling 
Recognition 
Comprehension
Application
Analysis
IV.  Expert NCLEX Test-Taking Strategies
Identifying the topic
Reviewing what's important
Eliminating answer choices
Remaining objective 
V.  Strategies for Prioritization, Delegation & Scope of Practice 
Prioritization 

Acute vs. Chronic 
Actual vs Potential
Physical vs. Psychosocial
Unstable vs. Stable

Delegation

Rules of delegation
When in doubt, check it out

Scope of Practice

Rules of management (RNs)
Rules of coordination (PNs)
Therapeutic communication
Documentation
Caring and compassion
Teaching and learning considerations
VI.  Balancing it all
Study smarter - not harder
Optimizing your resources
Self-assessment for performance improvement
When to seek expert guidance and support
VII. Test Day Tips
Come prepared for the exam
When anxiety and frustration kicks in
---
For more information about NCLEX, please check out the allnurses NCLEX forum and join in on the conversation. If you are interested in learning more about one-to-one individualized NCLEX Prep Tutoring, from our contributing author, and NCLEX Prep Expert, Damion Jenkins, RN, MSN - please visit https://thenursespeak.com/.