Experiencing racism and xenophobia when coming to CA to help with Covid
by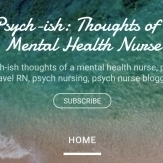 xwill327, ASN, BSN, RN
Specializes in Psych RN BC. Has 9 years experience.
I'm a psych travel nurse who had a horrendous experience at Metropolis State Hospital in Norwalk, CA as I attempted to come help with Covid, putting my life at risk.
You are reading page 13 of Experiencing racism and xenophobia when coming to CA to help with Covid. If you want to start from the beginning Go to First Page.