Lorie Brown RN, MN, JD has 34 years experience and specializes in Medical Legal Consultant.
Lorie A. Brown, RN, MN, JD has a big heart for nurses. Lorie's life journey has led her from Nursing to Law and now has almost 30 years of experience empowering nurses just like you and representing over 500 nurses before the licensing Boards. Check out her website empowerednurses.org and take the Empowered Nurses Simple Challenge. You may be asking yourself. Should I be worried about losing my license? How do I make sure my rights are protected? What happens if I got called before the Board? If you've had questions like these as nurse, you've come to the right place. Your concerns are valid and should be heard and addressed.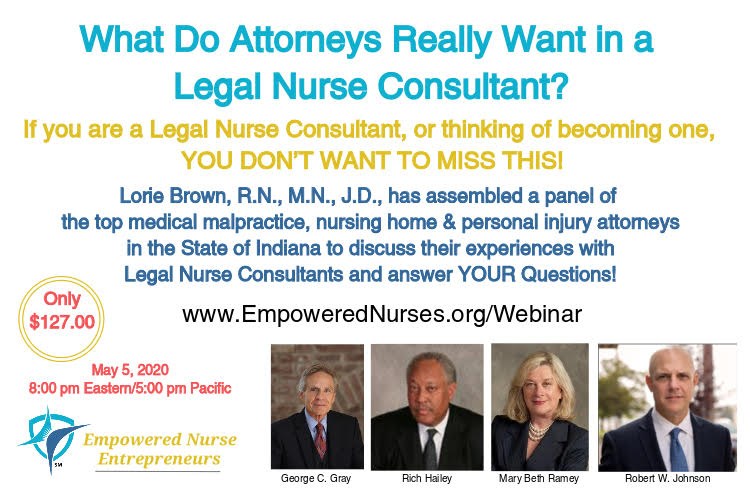 ---
Want to learn how 21 amazing nurses abandoned their fear and became successful business owners and entrepreneurs? Watch my FREE Video Series, Hey Nurses, What's Next?
Lorie Brown RN, MN, JD's Latest Activity