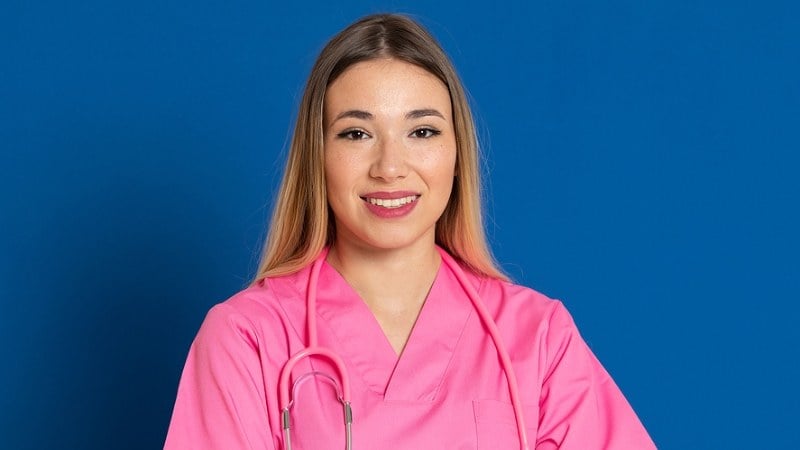 Choosing the right nursing program is a pivotal step in your journey toward a fulfilling career in healthcare. In Arkansas, where academic excellence meets diverse clinical opportunities, the decision becomes even more critical.
Considering this, we've meticulously evaluated nursing programs, from undergraduate to doctoral degrees, and ranked them based on various factors. Whether you're aspiring to become a registered nurse (RN) through an Associate in Nursing (ADN) or Bachelor of Science in Nursing (BSN), or aiming for leadership roles as an advanced practice registered nurse (APRN) with a Master of Science in Nursing (MSN) or Doctor of Nursing Practice (DNP) degree, we've got you covered.
Discover these programs below, along with insight into what it's like to study in the Natural State, salary expectations after graduation, and answers to frequently asked questions.
Best Undergraduate Nursing Programs in Arkansas
The following schools have been selected based on allnurses' methodology of surveying our readers to understand what they value most while selecting schools with the addition of NCLEX pass rates (when applicable), graduation rates, student-faculty ratio, price, mode, duration, and admission rate of hundreds of the most prominent nursing schools in the United States.
Discover the best undergraduate nursing schools by program:
Best ADN Programs in Arkansas
An ADN program in Arkansas is a practical and accessible pathway to becoming an RN. These programs typically span two years and are offered by community colleges and vocational schools across the state. ADN programs in Arkansas equip students with foundational nursing knowledge and essential clinical skills. Upon successful completion of the program and passing the NCLEX-RN exam, graduates earn the title of RN, making them eligible to work in entry-level nursing positions. Below, we've ranked the top 10.
1. Arkansas Northeastern College 
Located in Blytheville, Arkansas Northeastern College offers an affordable ADN program with an estimated annual cost of $4,117. ANC's program is distinguished by its impressive 96% NCLEX pass rate and ACEN accreditation, ensuring quality education for aspiring nurses.
2. Phillips Community College of the University of Arkansas 
In the charming city of Helena, Phillips Community College of the University of Arkansas provides an ADN program at an affordable estimated annual cost of $4,078. With a strong 90% NCLEX pass rate and ACEN accreditation, this program stands as an ideal choice for aspiring nurses seeking a well-rounded education.
3. Northwest Arkansas Community College 
Northwest Arkansas Community College, located in Bentonville, offers a comprehensive ADN program with a slightly higher estimated annual cost of $7,073. NWACC's commitment to excellence is evident through its notable 93% NCLEX pass rate, and its ACEN accreditation solidifies its reputation for quality education.
4. Arkansas State University - Beebe
Arkansas State University's ADN program at the Beebe campus is a top choice for nursing students. With an estimated annual cost of $9,708, the program boasts a perfect 100% NCLEX pass rate, reflecting its dedication to producing highly skilled nurses. The program's ACEN accreditation ensures quality education and reinforces its status as an excellent choice for aspiring nurses.
5. Arkansas State University – Three Rivers 
Nestled in the serene town of Malvern, Arkansas State University's Three Rivers is renowned for its cost-effective ADN program with an estimated annual cost of $3,716. While the program features a slightly lower NCLEX pass rate of 79%, its ACEN accreditation guarantees a quality nursing education, preparing aspiring nurses for a successful career.
Score
School
Program
City
Estimated
Cost(Annual)*
NCLEX Pass Rates
(Avg. 2018-2022)
ACEN
Accredited
97.48
Arkansas Northeastern College
ADN
Blytheville
$4,117
96%
Yes
94.68
Phillips Community College
of the University of Arkansas
ADN
Helena
$4,078
90%
Yes
91.52
NorthWest Arkansas
Community College
ADN
Bentonville
$7,073
93%
Yes
90.81
Arkansas State University-Beebe
ADN
Beebe
$9,708
100%
Yes
90.00
Arkansas State University Three Rivers
ADN
Malvern
$3,716
79%
Yes
87.98
National Park College
ADN
Hot Springs
$8,759
91%
Yes
85.93
North Arkansas College
ADN
Harrison
$9,786
90%
Yes
81.69
Arkansas State University-Mountain Home
ADN
Mountain Home
$9,753
81%
Yes
80.33
Arkansas Tech University
ADN
Russellville
$12,191
86%
Yes
80.27
University of Arkansas
Community College-Batesville
ADN
Batesville
$7,884
72%
Yes
Best BSN Programs in Arkansas
BSN programs in Arkansas are comprehensive four-year degrees offered by universities and colleges. These programs provide a more extensive nursing education compared to an ADN, encompassing coursework in leadership, research, public health, and a broader range of clinical experiences. BSN graduates are well-prepared for various nursing roles and often have better prospects for career advancement. Many healthcare institutions and employers in Arkansas prefer hiring BSN-prepared nurses due to their advanced education and skills. Below, we've ranked the top 8.
1. Arkansas State University 
Arkansas State University, based in Jonesboro, offers a BSN program with an estimated annual tuition of $13,430. With an impressive average NCLEX pass rate of 94% spanning from 2018 to 2022 and ACEN accreditation, this program ensures students receive a comprehensive nursing education, setting the stage for successful careers in healthcare.
2. Arkansas Tech University 
Arkansas Tech University in Russellville provides aspiring nurses the opportunity to pursue their BSN degree with an estimated annual tuition of $12,191. The program holds ACEN accreditation and maintains an average NCLEX pass rate of 89% from 2018 to 2022, delivering a well-rounded nursing education for future success.
3. University of Arkansas
The University of Arkansas, located in Fayetteville, offers a comprehensive BSN program at an estimated annual tuition of $14,998. Accredited by ACEN and featuring an impressive average NCLEX pass rate of 92%, this program lays a strong foundation for success in the dynamic healthcare field.
4. University of Central Arkansas
The University of Central Arkansas in Conway presents a BSN program with an estimated annual tuition of $14,735. This ACEN-accredited program maintains an average NCLEX pass rate of 89% from 2018 to 2022, providing students with a solid nursing education to excel in their future careers.
5. Henderson State University 
Situated in Arkadelphia, Henderson State University offers a BSN program with an estimated annual tuition of $16,696. With ACEN accreditation and a robust average NCLEX pass rate of 91%, this program equips students with the essential skills and knowledge needed to thrive in their nursing careers.
Score
School
Program
City
Estimated
Cost(Annual)*
NCLEX Pass Rates
(Avg. 2018-2022)
Accredited
99.76
Arkansas State University
BSN
Jonesboro
$13,430
94%
Yes
99.67
Arkansas Tech University
BSN
Russellville
$12,191
89%
Yes
96.00
University of Arkansas
BSN
Fayetteville
$14,998
92%
Yes
95.08
University of Central Arkansas
BSN
Conway
$14,735
89%
Yes
92.47
Henderson State University
BSN
Arkadelphia
$16,696
91%
Yes
92.42
University of Arkansas-Fort Smith
BSN
Fort Smith
$9,336
86%
Yes
90.36
John Brown University
BSN
Siloam Springs
$18,641
94%
Yes
89.00
Harding University
BSN
Searcy
$20,429
98%
Yes
Best Graduate Nursing Programs in Arkansas
The two main types of graduate nursing programs in Arkansas are:
Best MSN Programs in Arkansas
MSN programs in Arkansas are graduate-level degrees that typically require a BSN as a prerequisite. These programs offer specialized tracks, allowing nurses to deepen their knowledge and skills in specific areas such as nurse practitioner, nurse educator, or nurse administrator. MSN graduates often pursue advanced practice roles and leadership positions within healthcare organizations, contributing to improved patient care and nursing practice.
Arkansas State University's CCNE-accredited MSN offers 100% online coursework for a total of 39 credit hours. Graduates will be prepared to cultivate the next generation of nurses, create professional development opportunities for practicing RNs, and continue their education at a doctoral or graduate certificate level. Applications are accepted year-round and those who apply must hold a BSN from an accredited nursing program, and be licensed as RNs by the beginning date of coursework.
Arkansas Tech University's MSN concentrates on Nursing Administration and Emergency Management, designed for the educational needs of professional nurses intending to advance their careers in relation to emergency management administration. Graduates will be prepared to assume administrative roles in a variety of healthcare settings, become innovative leaders, and contribute positively to healthcare outcomes.
Henderson State University's CCNE-accredited MSN offers two tracks:
Family Nurse Practitioner (FNP)
Nursing Executive Leadership and Administration
The university is committed to helping every student and opening the doors of access and opportunity, mobilizing education in order to contribute significantly to healthcare. Learning outcomes include leading change to improve quality care, building and leading collaborative interprofessional care teams, designing innovative nursing practices, and more.
Harding University offers two MSN tracks:
Master's Entry into Professional Nursing
Family Nurse Practitioner
The MSN Entry into Professional Nursing is the first prelicensure MSN program in Arkansas and prepares students to sit for the NCLEX-RN. The FNP MSN educates students to become APRNs, providing primary care in a variety of settings to patients across their lifespans.
Best DNP Programs in Arkansas
DNPs in Arkansas are terminal practice-focused doctoral programs designed for experienced nurses seeking to advance their clinical practice and leadership abilities. These programs emphasize evidence-based practice, healthcare system improvement, and advanced nursing skills. DNP graduates can become nurse practitioners, clinical nurse specialists, or healthcare executives, playing pivotal roles in transforming healthcare delivery and policy.
UAMC offers eight DNP tracks:
Adult-Gerontology Acute Care Nurse Practitioner (AGAC-NP)
Adult-Gerontology Primary Care Nurse Practitioner (AGPC-NP)
Family Nurse Practitioner (FNP)
Psychiatric-Mental Health Nurse Practitioner (PMHNP)
Pediatric Nurse Practitioner-Primary Care (PNP-PC)
Pediatric Nurse Practitioner-Acute Care (PNP-AC)
Nurse Anesthesia
Post-Master's Leadership
UAM is one of the region's largest academic health centers and is engaged in activities and partnerships that promote scholarly excellence, research, and service to communities.
Arkansas State University offers three DNP tracks:
Education
Leadership
Post-Master's DNP
The DNP programs are ACEN-accredited and built for working nurses, providing them with relevant expertise that they can implement immediately. Tuition is as low as $16,416 and the program duration can be completed in as few as 12 months.
Studying in Arkansas
Studying nursing in Arkansas offers a unique educational experience within the context of the state's healthcare landscape and educational institutions. Here's what to expect:
Academic Excellence: Arkansas is home to several reputable universities and colleges with nursing programs that offer high-quality education. These institutions have a strong focus on nursing education and produce well-trained nurses who are prepared for the challenges of the healthcare industry.
Clinical Opportunities: Arkansas provides a wide range of clinical experiences for nursing students. You can gain practical experience in diverse settings, from urban hospitals in cities like Little Rock to rural clinics in more remote areas of the state. These opportunities allow you to develop a broad skill set and adapt to different healthcare environments.
Diverse Patient Populations: Studying in Arkansas exposes nursing students to a diverse patient population, including various ethnicities and cultures. This diversity enhances cultural competency, a vital skill for healthcare professionals in an increasingly multicultural society.
State-of-the-Art Facilities: Many nursing schools in Arkansas boast modern, state-of-the-art facilities, simulation labs, and cutting-edge technology. These resources provide students with a hands-on learning experience that mirrors real-world healthcare settings.
Natural Beauty: Arkansas is known for its natural beauty, including the picturesque Ozark Mountains, the Arkansas River, and numerous parks and wilderness areas. Exploring these natural wonders can be a great way to relax and recharge from the demands of nursing studies.
Growing Healthcare Industry: Arkansas's healthcare sector is expanding, providing ample job opportunities for nursing graduates. The state's healthcare facilities are continually seeking well-trained nurses to meet the healthcare needs of the growing population.
Cultural Diversity: The state's diverse culture extends beyond the healthcare setting. Arkansas's cities, including Little Rock, offer a mix of cultural events, festivals, and dining experiences, enriching your life outside of academics.
Nursing Associations: Arkansas has active nursing associations and professional organizations that provide networking opportunities, support, and resources for nursing students and professionals. These organizations can be valuable for career development and continuing education.
Cost of Living: The cost of living in Arkansas is generally lower than in many other states, making it an attractive option for students looking for affordable education and living expenses.
Arkansas combines academic excellence, diverse clinical experiences, the opportunity to explore natural beauty, and a growing healthcare industry. It's an attractive destination for those aspiring to start or advance their nursing careers while enjoying the unique cultural and natural offerings of the state.
Salary Expectations
Several factors can affect salary expectations for nursing professionals in Arkansas, including education, experiences, healthcare facility, employer, demand for specialty, shift and hours, and more. The following averages are from the latest data available from the U.S. Bureau of Labour Statistics (BLS). To develop the best understanding of potential salaries, it's important to conduct further research relevant to yourself and your employer.
RN Salaries
According to the U.S. Bureau of Labor Statistics (BLS), RNs in Arkansas in 2022 earned:
Mean Hourly Wage: $31.98
Annual Mean Wage: $66,530
Unfortunately, the BLS does not specify whether this is an ADN-prepared RN or BSN-prepared RNs; however, given that a BSN is likely to increase earning potential, this is likely to be representative of slightly lower than the average BSN-RN salary.
RN salary in Arkansas is 25% lower than the national estimates for 2022, as the BLS reports RNs across the U.S. earning:
Mean Hourly Wage: $42.80
Annual Mean Wage: $89,010
With the highest-paying states being:
California: $133,340
Hawaii: $113,220
Oregon: $106,610
Massachusetts: $104,150
Alaska: $103,310
The BLS collected the Arkansas RN wage data from over 28,490 nurses.
Advanced Practice Salaries: MSN- and DNP-Prepared Nurses
For advanced practice registered nurses (APRNs) with an MSN or DNP, the BLS reported the average salaries in Arkansas are:
Nurse Practitioners: $107,110
Nurse Anesthetists: Estimates not released
Compared to the national averages of:
Nurse Practitioners: 124,680
Nurse Anesthetists: $205,770
Frequently Asked Questions (FAQ)
Q: Are there opportunities for continuing education and specialization in nursing in Arkansas?
Yes, nurses in Arkansas can pursue continuing education, certifications, and advanced degrees to specialize in areas such as critical care, pediatrics, oncology, and more. Nursing schools and professional organizations often offer resources to support ongoing professional development.
Q: What is the cost of nursing education in Arkansas?
Tuition costs vary depending on the type of program and the institution you choose. Public universities and community colleges tend to have lower tuition rates for in-state residents. Scholarships, grants, and financial aid opportunities are available to help offset tuition costs.
Q: Is it better to have an MSN or DNP?
Whether it's better to have an MSN or a DNP depends on your career goals, the specific role you aspire to, and your personal circumstances. Here's a breakdown to help you decide:
MSN:
Advanced Clinical Practice: An MSN is suitable if you want to become an advanced practice nurse, such as a nurse practitioner, nurse anesthetist, nurse midwife, or clinical nurse specialist. MSN programs provide specialized clinical training and prepare you for advanced patient care.
Quicker Entry into Practice: MSN programs are typically shorter in duration than DNP programs, allowing you to enter the workforce more quickly. This can be advantageous if you want to start your nursing career sooner.
Focused on Clinical Skills: MSN programs emphasize clinical skills, making them a good choice if you intend to primarily focus on patient care and clinical practice.
DNP:
Advanced Practice and Leadership: A DNP is ideal if you aspire to hold leadership roles in nursing or want to combine advanced clinical practice with leadership responsibilities. DNPs are trained to lead healthcare organizations and drive evidence-based practice.
Highest Clinical Expertise: While DNPs can also work in clinical practice, they often seek the highest level of clinical expertise in their specialty. This makes them suitable for roles demanding in-depth knowledge and complex patient care.
Advocacy and Policy Influence: If you're interested in influencing healthcare policy, improving patient outcomes, or contributing to research and evidence-based practice, a DNP can equip you with the skills needed to effect change in the healthcare system.
Research and Scholarly Pursuits: DNPs are often involved in research and scholarship, which can be appealing if you have a passion for advancing nursing science and practice.
The choice between an MSN and a DNP depends on your career aspirations. If you want to focus primarily on advanced clinical practice, an MSN is a suitable choice. If you aim to take on leadership roles, conduct research, or influence healthcare policy, a DNP may better align with your goals.
AD DISCLOSURE: This page may contain affiliate links. These links are designed for allnurses to generate revenue at no cost to you. The websites you visit are operated by third parties and have no influence in our recommendations, which are grounded in research.