nerdtonurse?'s Nursing Blog
nerdtonurse? 30,352 Views
Joined: Sep 19, '06; Posts: 2,117 (68% Liked) ; Likes: 8,409
What in the world? I was standing in the storeroom on North Wing – and it was huge. Unlike the cramped space on our floor that had obviously been an old broom closet, this was a complete patient...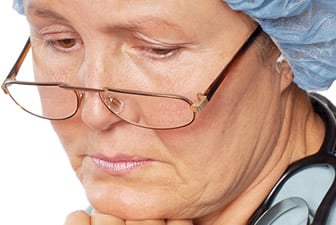 She knew what she wanted. She'd watched her husband of 52 years die on a vent, and followed his wishes to remain a full code. But she knew that was not what she wanted for herself. So, she...
The "she" in question was his daughter. And, no, she was not coming. You never know what a person's past is, or the darkness that might have shadowed a relationship, but the daughter had been adamant...