About This Ebook ( 1.0.0 Edition)
Intro to Nursing Care Plan Guide
1st Edition. 
Available in .pdf/.doc format. Download one or both. 
80 Pages
CONGRATULATIONS on getting into nursing school and beginning your journey to join the ranks of the most trusted, meaningful, and rewarding profession ever!   You will soon learn what an important role care plans play, not only in nursing school but also throughout your nursing career.  Understanding the Nursing Process is vital as you learn how to improve and utilize your critical thinking skills which you will use to provide safe and effective nursing care. To help you in this endeavor, we want to provide a Nursing Care Plan ebook to help you learn all about how to create effective care plans. 
This book has everything you need in one place to create the perfect care plan from start to finish including websites, drag and drop tools, and examples. Whether you're just starting out in nursing school, preparing to take NCLEX, working as an RN, or getting your MSN, this book will support the creation of a well-written care plan that meets the patient's health goals. The author outlines the history and evolution of care plans, gives examples of student vs. bedside care plans, discusses the basic components and goals of a care plan, and provides resources for making the creation of a care plan a snap.
One feature that differentiates our Care Plan Guide from all the rest is that it is an interactive Care Plan guide.  We have provided links in each Care Plan that will take you to the allnurses website where you can read corresponding Case Studies and interact with the author of the Care Plan Guide.
We hope that you will find this book to be beneficial and that you will share it with your friends.  Leave a review to let us know what you think.
About the Author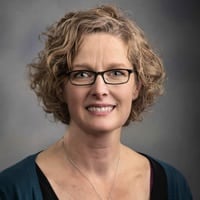 Kristi Sanborn Miller PhD, RN, CPPS, HNB-BC is an assistant professor of nursing and the patient safety officer at the Mary Black School of Nursing at the University of South Carolina Upstate. She has 15 years of experience in nursing, and 20 years of experience in education. Her research utilizes Despins' Patient Risk Detection Theory to facilitate understanding of both individual and organizational factors that influence nurses' ability to detect risk in complex healthcare settings.
Key Features
This is an interactive Care Plan Guide providing links that will take you to the allnurses website where you can read corresponding Case Studies and interact with the author of the Care Plan Guide.
Sample templates to download for practicing.
Finished care plans to download for your own copy.
Table of Contents
About the Author
Introduction to Nursing Care Plans

The Dreaded Care Plan
What to Expect
History and Evolution
Theory
Basic Components of a Well-Written Care Plan
Terminology
Templates

Assessment:  The key to a successful care plan
Diagnosis: Identifying the problem
Planning: How to manage the problem
Setting Priorities: Maslow's hierarchy
Implementation: Putting the plan into action
Evaluation: Did the plan work?
Nursing Care Plans

Sample: Acute confusion from infection
Cardiac Disorders: (Ineffective breathing pattern) Shortness of breath from myocardial infarction
Gastrointestinal Disorders: (Gastritis) Diffuse abdominal pain 
Gastrointestinal Disorder #2: Constipation from a sedentary lifestyle and low-fiber diet 
Genitourinary Disorders: Enhanced Health Management due to kidney stone prevention 
Hematologic/LymphaticDisorders: (Activity Intolerance) Activity from acute lymphatic leukemia
Infectious Disorders: (Hyperthermia) Fever from a suspected infection 
Maternal/Newborn Disorders: Neonatal Abstinence Syndrome
Mental Health Disorders: Risk for sexual dysfunction from antidepressant use 
Oncology Disorders: Nausea from chemotherapy 
Respiratory Disorders: (Pneumonia Confusion) Acute confusion from infection
Post questions below...