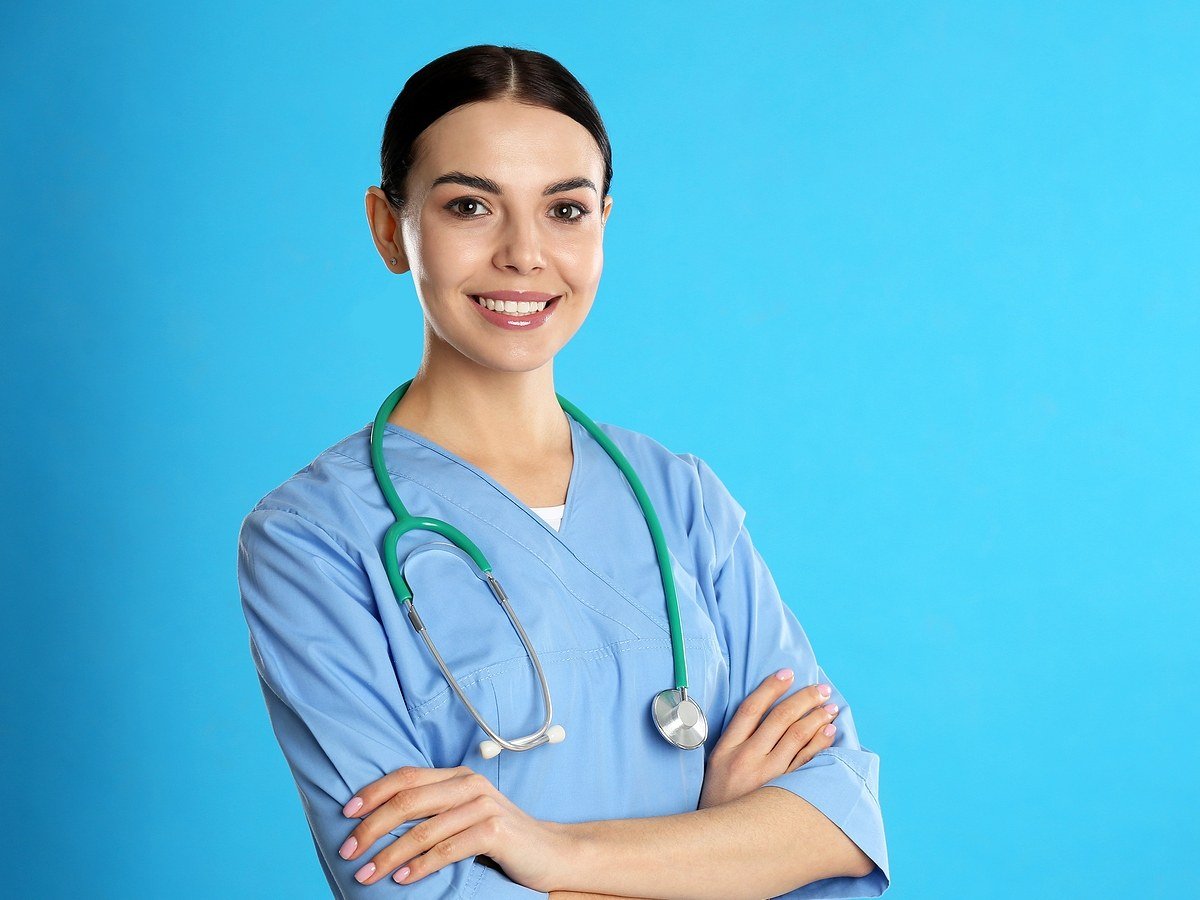 Seattle, Washington, located amidst the scenic landscapes of the Pacific Northwest and the Puget Sound, is a city of innovation and cultural depth. Recognized for its leading tech industries, thriving coffee scene, and historical significance, Seattle is also a prominent center for healthcare.
From foundational programs at Seattle Central College that cater to those just beginning their journey, to advanced doctoral specializations at institutions like Seattle Pacific University and the University of Washington, the city provides a comprehensive spectrum of nursing education.
Whether you're seeking hands-on clinical experience, rigorous academic training, or a blend of both, Seattle's nursing schools are equipped to guide you every step of the way.
Nursing Schools in Seattle, WA
Seattle Central College, conveniently located in the heart of Seattle, offers nursing programs tailored to meet the diverse needs of its student population. The college provides foundational training through its Nursing Assistant program, ensuring students are equipped with basic patient care skills. For those seeking a registered nursing pathway, the ADN program offers comprehensive training, preparing graduates for a range of nursing roles in various healthcare settings.
Location: 1701 Broadway, Seattle, WA 98122
Programs Offered:
Seattle Pacific University combines rigorous academic training with a faith-based approach to healthcare. Their Bachelor of Science in Nursing (BSN) program lays a solid foundation for aspiring nurses. For professionals aiming for advanced roles, the university offers Doctor of Nursing Practice (DNP) programs with specializations in Adult-Gerontology and Family Nurse Practitioner tracks, ensuring students are prepared for leadership roles and specialized care settings.
Location: 3307 3rd Ave W, Seattle, WA 98119
Programs Offered:
BSN
DNP Programs
Adult-Gerontology Nurse Practitioner
Family Nurse Practitioner
The University of Washington, a renowned institution in Seattle's academic landscape, offers a wide array of nursing programs. From the traditional BSN to the fast-paced Accelerated BSN, students receive top-tier training, blending theory with hands-on clinical experience. The university's unique MS program in Clinical Informatics & Patient-Centered Technologies equips nurses with skills at the intersection of healthcare and technology. Their extensive DNP offerings cover a broad spectrum of specializations, from acute care to population health. For those aiming for academic and research roles, the Ph.D. program provides a deep dive into nursing science and research methodologies.
Location: Seattle, WA 98195
Programs Offered:
BSN
Accelerated BSN
MS in Clinical Informatics & Patient-Centered Technologies
DNP Programs

Adult-Gerontology Acute Care Nurse Practitioner
Adult-Gerontology Primary Care Nurse Practitioner
Family Nurse Practitioner
Nurse-Midwifery
Pediatric Clinical Nurse Specialist
Pediatric Nurse Practitioner Acute Care
Pediatric Nurse Practitioner Primary Care
Population Health & Systems Leadership
Psychiatric Mental Health Nurse Practitioner
Women's Health Clinical Nurse Specialist

Ph.D.
Program Types in Seattle, WA
Many different types of nursing programs are available to students based on their needs and preferences, however, in Seattle, the following are the most common.
The Associate Degree in Nursing (ADN) emerges as a foundational gateway for those aspiring to join the nursing profession. This program is crafted to usher students into the world of nursing, equipping them with both the theoretical knowledge and practical skills essential for entry-level positions.
Seattle's diverse healthcare landscape, from its state-of-the-art hospitals to community-focused clinics, offers ADN students a unique backdrop against which they can learn and grow. The program's curriculum is a blend of rigorous classroom instruction, where foundational nursing theories and principles are imparted, and hands-on clinical practice. This dual approach ensures that students are not only well-versed in nursing concepts but also adept at applying them in real-world settings.
Upon successful completion of the ADN program in Seattle, graduates find themselves well-prepared to take on the NCLEX-RN exam. Upon successful completion of the NCLEX-RN, graduates can begin to practice.
ADNs typically take two years to complete. Financially, the investment in an ADN program in Seattle can range from $6,000 to $40,000.
BSN programs offer an in-depth exploration of nursing theory, underpinned by rigorous research and hands-on clinical practice. With Seattle's diverse patient populations and its array of healthcare settings, from world-renowned hospitals to community clinics, BSN students in the city are uniquely positioned to gain a holistic understanding of patient care.
The BSN degree not only equips students with a comprehensive skill set but also prepares them for a broader scope of practice compared to the Associate Degree in Nursing (ADN). In the ever-evolving healthcare environment of Seattle, with its emphasis on both technological advancement and compassionate care, a BSN can serve as a pivotal stepping stone. It lays a solid foundation for those looking to delve into advanced nursing roles or further their education through graduate programs.
On average, the journey to obtaining a BSN in Seattle spans about four years, providing ample time for students to immerse themselves in both the theoretical and practical facets of nursing. Financially, the investment in a BSN program can vary widely. Depending on factors such as whether the institution is a public university or a private college, and the specific resources and opportunities they offer, the cost typically ranges from $40,000 to $200,000. However, it's essential to view this not just as an expense, but as an investment in a rewarding and impactful career in the vibrant healthcare ecosystem of Seattle.
The Doctor of Nursing Practice (DNP) stands as the pinnacle of practice-focused nursing education. This terminal degree is intricately designed to emphasize clinical practice-oriented leadership, ensuring that its graduates are not just practitioners but visionaries in the nursing field.
The DNP program, especially in the context of Seattle's dynamic healthcare environment, goes beyond traditional nursing practices. It equips its students with the skills and knowledge to spearhead healthcare innovations, drive evidence-based practices, and significantly enhance patient outcomes. With the city's diverse healthcare challenges and opportunities, from its bustling urban centers to its more remote communities, DNP-prepared nurses find themselves at the forefront of change, leading teams, influencing policy, and championing quality patient care.
The journey to earning a DNP in Seattle can vary in duration. For those progressing directly after their baccalaureate, the program typically spans 3 to 4 years. However, for professionals who've already achieved a master's degree and are looking to further elevate their expertise, the program can be condensed to 1 to 2 years. This flexibility ensures that nurses at different stages of their careers can find a path that aligns with their goals and experiences.
Financially, pursuing a DNP is a significant investment. In Seattle, with its array of esteemed institutions, the cost of the program can range from $40,000 to $150,000.
Studying in Seattle, WA
Seattle, Washington, offers a unique and enriching experience, blending the city's vibrant urban culture with its strong healthcare infrastructure. Here's what to expect:
Diverse Clinical Experience: Seattle boasts a robust healthcare system with world-renowned hospitals like the University of Washington Medical Center and Seattle Children's Hospital. Nursing students have the opportunity to gain clinical experience in a variety of settings, from large research hospitals to community clinics.
Research Opportunities: Given Seattle's position as a hub for medical research, nursing students have the chance to engage in cutting-edge research, especially at institutions like the University of Washington.
Cultural Diversity: Seattle is a melting pot of cultures, and this diversity is reflected in its patient populations. Nursing students learn to provide culturally competent care, an essential skill in today's healthcare landscape.
Community Engagement: Seattle's community-oriented ethos means nursing students can engage in various community health initiatives, outreach programs, and health fairs, further enriching their educational experience.
Natural Beauty and Lifestyle: Nestled between the Puget Sound and mountain ranges, Seattle offers a unique blend of urban life and natural beauty. Students can take breaks from their studies to explore the city's parks, waterfronts, and hiking trails. The city's vibrant arts scene, coffee culture, and tech-driven innovations also add to the overall student experience.
Networking Opportunities: Seattle's healthcare community is vast and interconnected. Students can attend seminars, workshops, and conferences to network with professionals, stay updated on the latest in healthcare, and explore potential career paths.
Cost of Living: While Seattle offers numerous opportunities, it's worth noting that the cost of living is relatively high compared to other U.S. cities. However, the potential for higher earning opportunities post-graduation can offset this.
Seattle provides a holistic educational experience. The city's blend of top-tier institutions, diverse clinical settings, and vibrant urban culture ensures that nursing students are well-prepared to face the multifaceted challenges of the healthcare world.
Frequently Asked Questions (FAQ)
How competitive is the admission process for nursing schools in Seattle?
Admission can be competitive, especially for well-regarded programs. Factors considered often include GPA, letters of recommendation, personal statements, and relevant healthcare experience.
Do Seattle nursing schools offer online or hybrid programs?
Many nursing schools in Seattle offer online or hybrid programs, especially for advanced degrees or for students continuing their education beyond the basic nursing qualifications.
How do Seattle nursing graduates fare in the job market?
Seattle, with its growing healthcare sector, generally offers strong employment opportunities for nursing graduates. However, job market conditions can vary based on specialization and level of education.
Do nursing schools in Seattle offer financial aid or scholarships?
Many nursing schools in Seattle offer financial aid, scholarships, or grant opportunities for eligible students. It's advisable to check with individual institutions' financial aid offices for detailed information.
AD DISCLOSURE: This page may contain affiliate links. These links are designed for allnurses to generate revenue at no cost to you. The websites you visit are operated by third parties and have no influence in our recommendations, which are grounded in research.