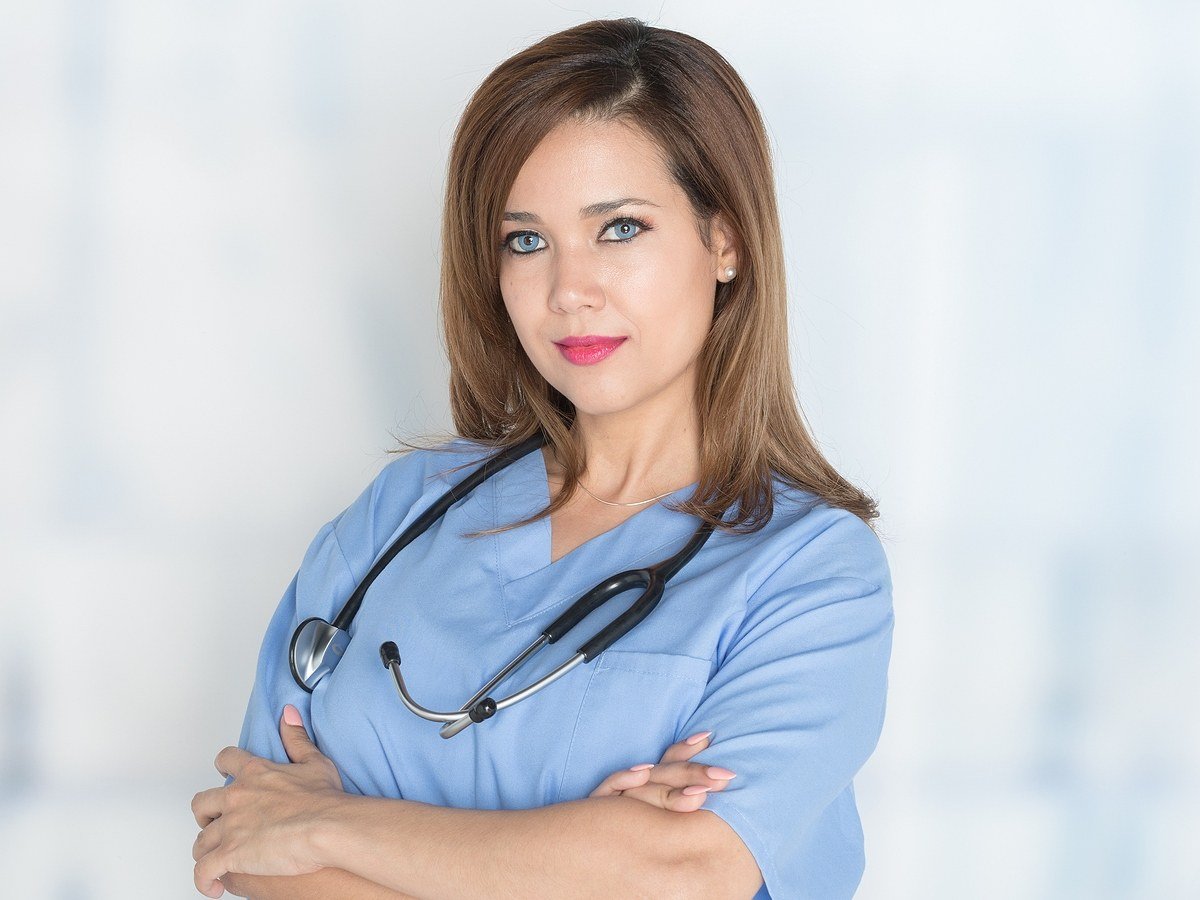 Oklahoma City, located in the heart of the Sooner State, is a city that balances its rich history with contemporary growth. As the city continues to develop, so does its dedication to healthcare and education.
Whether you're just starting out in the nursing field or looking to further your expertise, the city's institutions provide solid academic training coupled with practical clinical experience.
Beyond the classroom and clinical settings, Oklahoma City boasts a supportive community of professionals and educators who are committed to fostering the next generation of nurses. In this steadily growing city, aspiring nurses can find a conducive environment for both learning and professional development.
Nursing Schools in Oklahoma, OK
Located in Oklahoma City, Oklahoma Christian University offers a faith-based approach to nursing education. The university emphasizes integrating Christian principles with comprehensive nursing practices. Their nursing programs are designed to prepare students for a variety of healthcare settings, ensuring they are equipped both academically and spiritually to serve their communities.
Programs Offered:
Oklahoma City Community College is known for its accessible and affordable nursing education. With a focus on practical skills and hands-on training, OCCC provides students with a solid foundation in nursing. Their programs cater to a diverse range of students, from those just starting their nursing journey to professionals looking to advance their careers.
Programs Offered:
AAS
Accelerated AAS
LPN to AAS
Paramedic to AAS
Oklahoma City University's Kramer School of Nursing is renowned for its comprehensive nursing programs. With a blend of traditional and accelerated tracks, OCU caters to both new nursing students and those already in the profession. Their curriculum emphasizes leadership, research, and advanced clinical training, preparing students for roles in various healthcare settings. The university also offers advanced degrees, allowing nurses to specialize and further their careers.
Programs Offered:
BSN
Accelerated BSN
RN to BSN
LPN to BSN
MSN Programs

Education Specialization
Leadership Specialization
Community-Based Public Health Nursing Specialization

DNP Programs

Family Nurse Practitioner
Adult-Gerontology Acute Care Nurse Practitioner
Psychiatric-Mental Health Nurse Practitioner

Ph.D.
Situated in the state's comprehensive university system, Oklahoma State University offers nursing programs that combine rigorous academic training with real-world clinical experience. Their curriculum is designed to foster critical thinking, compassion, and technical proficiency. OSU's commitment to excellence ensures that their graduates are well-prepared to meet the challenges of the ever-evolving healthcare landscape.
Programs Offered:
As a major player in Oklahoma's healthcare education landscape, the University of Oklahoma Health Sciences Center offers a wide range of nursing programs. From BSN to Ph.D. levels, OUHSC provides a robust and comprehensive nursing education. Their state-of-the-art facilities, research opportunities, and partnerships with leading healthcare institutions ensure that students receive top-tier training. The center's focus on innovation and evidence-based practice makes it a preferred choice for many aspiring nurses.
Programs Offered:
BSN
Accelerated BSN
RN to BSN
LPN to BSN
MSN Programs

Administration
Clinical Nurse Specialist

DNP Programs

Adult-Gerontology Clinical Nurse Specialist
Family Nurse Practitioner
Psychiatric-Mental Health Nurse Practitioner
Neonatal Nurse Practitioner
Neonatal Clinical Nurse Specialist
Executive Leadership

Ph.D.
Program Types in Oklahoma, OK
The following are the most common types of nursing programs in Oklahoma City. It's important to note that the duration and costs can vary widely based on the institution, location, and specific program details. The figures provided are general averages and may not reflect the exact duration or cost at a specific institution.
The AAS in Nursing is designed to prepare students for entry-level nursing positions. Graduates are typically eligible to take the NCLEX-RN exam to become Registered Nurses. The program combines classroom instruction with clinical practice.
Average Duration: 2 years
Average Cost: $6,000 to $40,000 (depending on whether the institution is a public community college or a private institution)
BSN programs provide a comprehensive education in nursing theory, research, and practice. It prepares students for a broader scope of practice than the AAS and can be a stepping stone to advanced nursing roles and graduate programs.
Average Duration: 4 years
Average Cost: $40,000 to $200,000 (depending on whether the institution is public or private and other factors)
This program is designed for RNs who have an associate degree or diploma in nursing and wish to earn their BSN. It builds on the RN's existing knowledge and skills. BSN-prepared RNs often take on a broader scope of practice and benefit from increases in salary.
Average Duration: 1 to 2 years (often flexible to accommodate working RNs)
Average Cost: $10,000 to $80,000 (costs can vary based on the institution and program length)
MSN programs prepare nurses for advanced roles in nursing practice, education, administration, and research. Specializations can include roles like Nurse Practitioner, Clinical Nurse Specialist, and Nurse Educator.
Average Duration: 2 to 3 years
Average Cost: $30,000 to $100,000 (costs can vary based on specialization, institution, and program format)
The DNP is a terminal practice degree in nursing. It focuses on clinical practice-oriented leadership training. DNP-prepared nurses are equipped to lead healthcare innovations and improve patient outcomes.
Average Duration: 3 to 4 years (post-baccalaureate) or 1 to 2 years (post-master's)
Average Cost: $40,000 to $150,000 (depending on the institution, program length, and whether it's post-baccalaureate or post-master's)
Studying in Oklahoma, OK
Studying nursing in Oklahoma City offers a unique blend of experiences, combining the city's rich history, cultural diversity, and modern amenities with a solid educational foundation. Here's a glimpse of what to expect:
Educational Institutions: Oklahoma City is home to several reputable nursing programs. Schools like the University of Oklahoma Health Sciences Center (OUHSC) offer a range of nursing degrees, from BSN to DNP. These institutions often have state-of-the-art facilities and simulation labs to provide hands-on experiences.
Clinical Experience: Oklahoma City has a variety of healthcare facilities, from large hospitals like the OU Medical Center and Integris Baptist Medical Center to smaller clinics and specialized care centers. This diversity offers nursing students a broad range of clinical experiences across different settings and patient populations.
Community Engagement: The city's community-oriented culture means nursing students often have opportunities to engage in community health initiatives, health fairs, and outreach programs, allowing them to understand the unique health needs of the local population.
Affordability: Compared to many larger cities, Oklahoma City tends to have a lower cost of living. This can make it more affordable for students, especially those who are self-financing their education.
Cultural Experience: Oklahoma City boasts a rich cultural tapestry, with a mix of Western heritage, Native American influences, and modern urban development. This cultural diversity can enrich a nursing student's understanding of holistic patient care and cultural competence.
Networking Opportunities: The city's tight-knit healthcare community offers ample opportunities for networking. There are often seminars, workshops, and conferences related to healthcare that students can attend to broaden their horizons and connect with professionals in the field.
Lifestyle: Oklahoma City offers a balanced lifestyle with a mix of urban amenities and natural beauty. Whether you're interested in exploring the Bricktown entertainment district, attending a Thunder basketball game, or enjoying the tranquility of the Myriad Botanical Gardens, there's something for everyone.
Oklahoma City provides a comprehensive educational experience, blending rigorous academic training with diverse clinical experiences, all set against the backdrop of a vibrant, culturally rich city.
Frequently Asked Questions (FAQ)
Q: Is it worth becoming a nurse in Oklahoma?
Nursing can be considered a worthwhile career in Oklahoma for several reasons, though individual experiences may vary based on personal preferences, specific job roles, and other factors. Here are some reasons why nursing might be viewed as a favorable career in Oklahoma:
Demand for Nurses: Like many states, Oklahoma faces a demand for healthcare services, especially in rural areas. This demand can translate to job opportunities for nurses across various specialties.
Diverse Work Settings: Nurses in Oklahoma have the opportunity to work in a range of settings, from large hospitals in urban areas like Oklahoma City and Tulsa to community health centers and clinics in more rural parts of the state.
Competitive Salaries: While the cost of living in Oklahoma is generally lower than the national average, nursing salaries can be competitive, especially when considering the lower living costs.
Educational Opportunities: Oklahoma is home to several nursing programs, from associate degrees to doctoral programs. Institutions like the University of Oklahoma Health Sciences Center and Oklahoma City University offer comprehensive nursing education.
Supportive Community: Oklahoma has a tight-knit healthcare community, which can be beneficial for networking, mentorship, and professional growth.
Quality of Life: Oklahoma offers a mix of urban and rural living, with cultural events, outdoor activities, and a rich history. This can provide a balanced lifestyle for those in the nursing profession.
Q: Can Oklahoma nurses practice in different states?
Oklahoma is a member of the Nurse Licensure Compact (NLC). This means that RNs and Licensed Practical/Vocational Nurses (LPN/LVNs) with a multi-state license in Oklahoma can practice in other NLC member states without obtaining an additional license in that state. However, they must follow the nursing practice laws of the state in which they are practicing.
If an Oklahoma nurse wants to practice in a state that is not a member of the NLC, they will need to obtain a license in that specific state. This often involves submitting an application, paying a fee, and potentially meeting other requirements specific to that state.
The NLC only applies to RNs and LPN/LVNs. APRNs, such as Nurse Practitioners, Clinical Nurse Specialists, Nurse Anesthetists, and Nurse Midwives, must obtain licensure in each state they wish to practice, regardless of the NLC. Nurses should also be aware that even with the NLC, they must renew their home state license and meet any continuing education or other requirements. Additionally, if they move and change their primary state of residence, they must obtain a license in their new home state.
AD DISCLOSURE: This page may contain affiliate links. These links are designed for allnurses to generate revenue at no cost to you. The websites you visit are operated by third parties and have no influence in our recommendations, which are grounded in research.