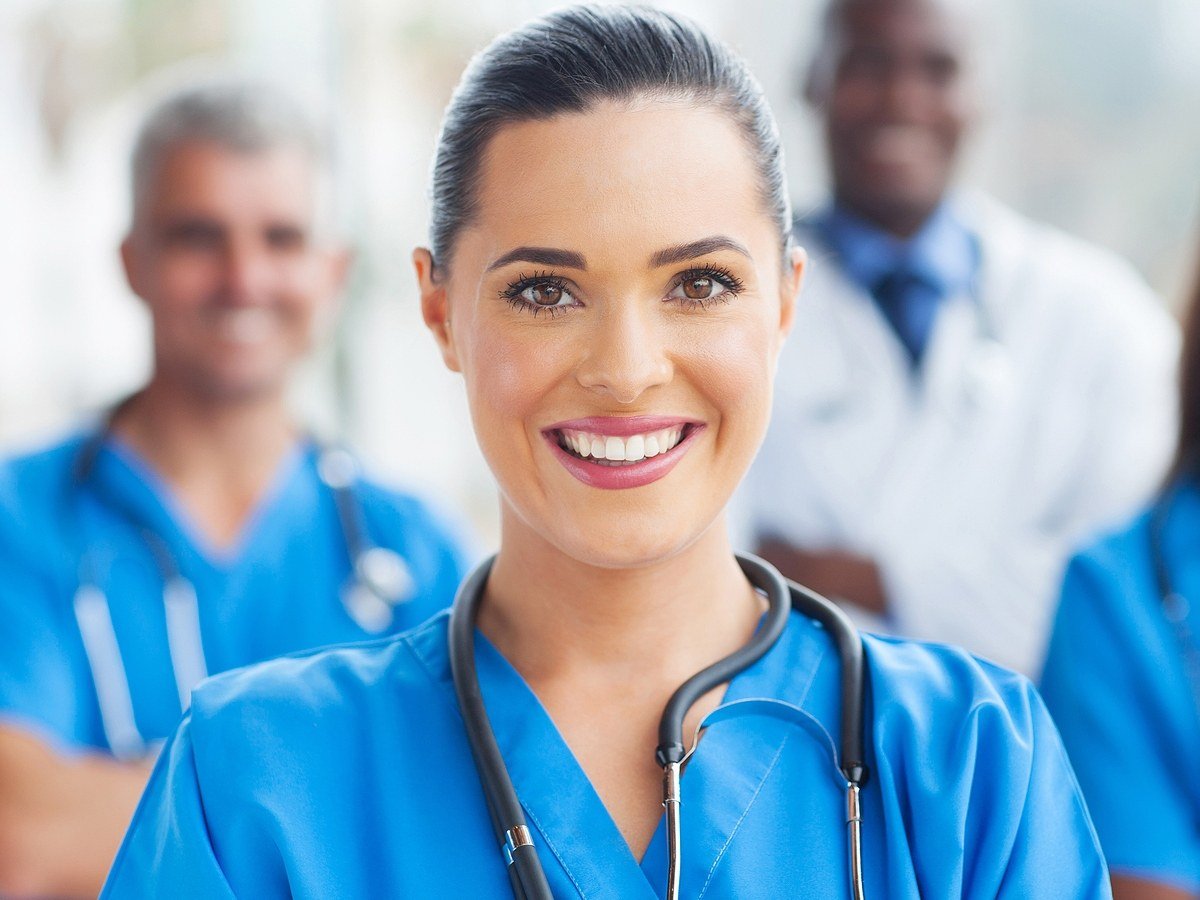 Studying nursing in Louisville, Kentucky, offers a dynamic blend of rigorous academic training and real-world clinical experience, all set against the backdrop of a city rich in history and culture.
Home to several nursing programs, students in Louisville benefit from a comprehensive education that spans from foundational nursing theory to hands-on practice, with the city's robust healthcare landscape providing ample opportunities for students to hone their clinical skills.
Beyond the classroom and clinic, Louisville's vibrant arts scene, iconic events like the Kentucky Derby, and a supportive nursing community offer students a holistic educational journey. Whether you're drawn to the diverse clinical opportunities, the chance to network with seasoned professionals, or the city's cultural offerings, Louisville promises a well-rounded and enriching nursing education.
Nursing Schools in Louisville, KY
ATA College offers a foundational approach to nursing education. Their programs include LPN, LPN to RN, and ADN, providing a stepping stone for those entering the nursing profession or seeking to advance their nursing careers.
Programs Offered:
Bellarmine University stands out with a comprehensive suite of nursing programs. From BSN and Accelerated BSN to a variety of MSN programs such as Nurse Education, Nurse Administration, and Family Nurse Practitioner. Their DNP programs, including Leadership Track, Nurse Anesthesia, and Executive Leadership, further solidify their commitment to advanced nursing education.
Programs Offered:
BSN
Accelerated BSN
MSN Programs

Nurse Education
Nurse Administration
Family Nurse Practitioner

DNP Programs

Leadership Track
Nurse Anesthesia
Executive Leadership
Galen College of Nursing offers a diverse range of programs catering to both entry-level students and those looking to advance their careers. Programs range from LPN/LVN and ADN to BSN pathways. Their MSN programs, including Nursing and Healthcare Leadership and Nurse Educator, emphasize leadership and educational roles within the nursing profession.
Programs Offered:
LPN/LVN
ADN
LPN/LVN to ADN
BSN
RN to BSN
MSN Programs

Nursing and Healthcare Leadership
Nurse Educator
Jefferson Community & Technical College provides foundational nursing programs, including LPN and ADN. Their approach is geared towards equipping students with the essential skills and knowledge required for a successful start in the nursing field.
Programs Offered:
Spalding University offers a holistic approach to nursing education. Their programs span from BSN, Accelerated BSN, and RN to BSN pathways. Their MSN programs, including Family Nurse Practitioner (FNP), Psychiatric Mental Health Nurse Practitioner (PMHNP), Nurse Educator, and Nursing and Healthcare Leadership, are designed to cater to various specialties. The DNP program further underscores their commitment to advanced practice and leadership in nursing.
Programs Offered:
BSN
Accelerated BSN
RN to BSN
MSN Programs

Family Nurse Practitioner (FNP)
Psychiatric Mental Health Nurse Practitioner (PMHNP)
Nurse Educator 
Nursing & Healthcare Leadership 

DNP
The University of Louisville boasts a comprehensive array of nursing programs. From foundational programs like BSN, Accelerated BSN, and RN to BSN to specialized MSN programs in areas such as Adult-Gerontology Acute Care and Psych/Mental Health. Their DNP programs and Graduate Certificates, covering specialties like Neonatal, Pediatric Acute Care, and Psych/Mental Health, showcase their dedication to advanced nursing education and specialization.
Programs Offered:
BSN
Accelerated BSN
RN to BSN
MSN Programs

Adult-Gerontology Acute Care
Adult-Gerontology Primary Care
Family Primary Care
Neonatal
Psych/Mental Health

DNP Programs

Adult-Gerontology Acute Care
Adult-Gerontology Primary Care
Family Primary Care
Neonatal launch
Nurse Anesthesia launch
Pediatric Acute Care
Psych/Mental Health

Ph.D.
Graduate Certificates

Adult-Gerontology Acute Care
Adult-Gerontology Primary Care
Family Primary Care
Neonatal
Pediatric Acute Care
Psych/Mental Health
Program Types
In Louisville, Kentucky, aspiring nurses and current nursing professionals have a range of program options to suit their career goals and educational needs. Each program type offers a unique pathway to different facets of the nursing profession.
Licensed Practical Nurse (LPN) or Licensed Vocational Nurse (LVN) programs offer foundational training for individuals looking to enter the nursing profession. Typically lasting one year, these programs provide both classroom instruction and hands-on clinical experience. Graduates are eligible to take the NCLEX-PN exam and, upon passing, can work in various healthcare settings, including hospitals, nursing homes, and clinics.
Associate Degree in Nursing (ADN) programs are designed for those seeking to become RNs. Typically spanning two years, these programs offer a blend of classroom instruction, lab work, and clinical rotations. Graduates are prepared to take the NCLEX-RN exam and, once licensed, can work in a variety of healthcare environments, from hospitals to outpatient clinics.
Bachelor of Science in Nursing (BSN) programs offer a more comprehensive nursing education, typically lasting four years. These programs delve deeper into nursing theory, research, and public health, providing students with a broader understanding of the nursing field. BSN graduates often have more career opportunities, including leadership roles, and are prepared for advanced nursing specialties.
RN to BSN programs are designed for RNs who initially earned an ADN or diploma and now wish to obtain their bachelor's degree. These programs recognize the skills and knowledge already acquired by RNs and focus on broadening their education. Often available online or in flexible formats, they cater to working professionals, enhancing their career prospects and preparing them for advanced roles or specialties.
Master of Science in Nursing (MSN) programs cater to BSN graduates or RNs looking to specialize or move into advanced practice roles. These programs delve into specialized areas of nursing, such as Nurse Practitioner, Clinical Nurse Specialist, or Nurse Educator roles. MSN programs combine advanced coursework with extensive clinical hours, ensuring graduates are well-prepared for their chosen specialty.
Doctor of Nursing Practice (DNP) programs are the pinnacle of clinical nursing education. These programs are designed for nurses seeking leadership roles, advanced clinical practice positions, or roles in academia. DNP programs emphasize evidence-based practice, quality improvement, and systems leadership. Graduates are equipped to influence healthcare policy, improve patient outcomes, and lead in various healthcare settings.
Studying in Louisville, KY
Studying nursing in Louisville, Kentucky, offers a unique blend of academic rigor, cultural experiences, and opportunities for hands-on clinical practice. Here's a snapshot of what it's like:
Academic Institutions: Louisville is home to several reputable nursing programs. The University of Louisville and Spalding University, among others, offer nursing programs ranging from BSN to DNP levels. These institutions provide students with a solid foundation in nursing theory and practice.
Clinical Opportunities: Louisville boasts a range of healthcare facilities, including the renowned Norton Healthcare and Baptist Health systems. Nursing students have the opportunity to gain clinical experience in various settings, from large teaching hospitals to community clinics.
Networking: The city's active healthcare community offers numerous opportunities for networking. Students can connect with professionals, attend workshops, and join organizations like the Kentucky Nurses Association.
Cultural Experience: Louisville is known for its rich history, the Kentucky Derby, and vibrant arts scene. Students can immerse themselves in local culture, which can enrich their understanding of community health and patient backgrounds.
Affordability: Compared to many major cities, Louisville offers a more affordable cost of living. This can be a significant advantage for students who are budget-conscious.
Community Engagement: There are numerous community outreach and volunteer opportunities in Louisville. Nursing students can work with underserved populations, participate in health fairs, or join health initiatives, enhancing their learning experience.
Support Systems: The nursing community in Louisville is supportive, with many mentors and experienced nurses willing to guide the next generation. This supportive environment can be invaluable for budding nurses.
Louisville, Kentucky, provides a comprehensive educational experience, blending rigorous academic training with real-world clinical practice, all set against the backdrop of a culturally rich and supportive community.
Frequently Asked Questions (FAQ)
Q: Is a nursing degree worth it?
The worth of a nursing degree depends on individual goals, values, and circumstances. Here are some factors that may be desirable to prospective RNs:
Job Stability and Demand: The healthcare industry, especially nursing, has historically been in high demand. According to the U.S. Bureau of Labor Statistics, the employment of registered nurses is projected to grow faster than the average for all occupations. Aging populations and advances in healthcare are driving this demand.
Competitive Salary: Registered nurses generally earn competitive salaries, which can increase with specialization, advanced degrees (like Nurse Practitioner roles), and years of experience.
Diverse Career Opportunities: With a nursing degree, there are numerous specialties to explore, from pediatrics and oncology to critical care and research. Additionally, nurses can pursue advanced degrees to become nurse practitioners, educators, or administrators.
Personal Fulfillment: Many nurses find deep personal and professional satisfaction in making a difference in patients' lives, advocating for their needs, and being a crucial part of the healthcare system.
Flexibility: Nursing offers various work schedules, from traditional 9-5 roles in clinics to three 12-hour shifts in hospitals. This flexibility can be beneficial for work-life balance.
While there are undeniable challenges in the nursing profession, for many, the rewards—both tangible and intangible—make a nursing degree a worthwhile investment. It's essential to weigh the pros and cons based on personal interests, financial considerations, and long-term career goals.
Q: Is a nursing degree difficult to obtain?
The difficulty of a nursing degree can be subjective and varies based on individual experiences, backgrounds, and the specific program in question. However, there are several factors that many nursing students find challenging:
Academic Rigor: Nursing programs, whether they are ADN, BSN, MSN, or DNP, involve coursework in anatomy, physiology, Microbiology, chemistry, nutrition, psychology, and other social and behavioral sciences. Understanding these subjects is crucial for patient care.
Clinical Hours: Nursing programs require students to complete a significant number of clinical hours. These hours provide hands-on experience but can be demanding, as students must apply theoretical knowledge to real-world situations.
Time Management: Many nursing students juggle coursework, clinical hours, jobs, and personal responsibilities. Balancing these demands requires excellent time management skills.
Emotional Demands: Nursing students often encounter patients in distressing situations, which can be emotionally challenging. Learning to cope with these situations while maintaining professionalism is essential.
Skill Development: Beyond academic knowledge, nursing students must develop a range of clinical skills, from basic care (like taking blood pressure) to more complex procedures, depending on the program and specialization.
While nursing education is undoubtedly challenging, many students find it rewarding. The rigorous training ensures that graduates are well-prepared to provide high-quality care to their patients.
AD DISCLOSURE: This page may contain affiliate links. These links are designed for allnurses to generate revenue at no cost to you. The websites you visit are operated by third parties and have no influence in our recommendations, which are grounded in research.