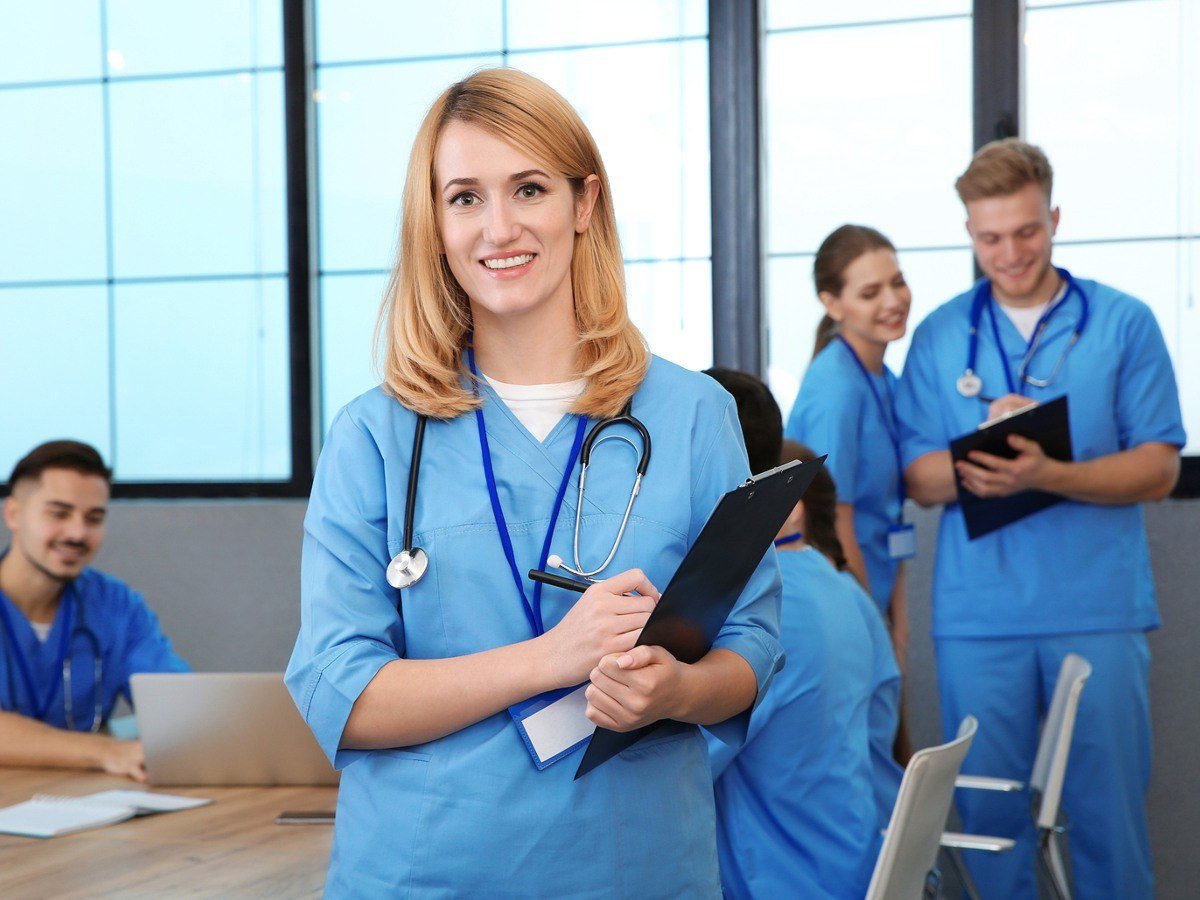 Becoming a registered nurse (RN) in Colorado involves exploring several educational pathways. Among them, the Associate Degree in Nursing (ADN) and Associate of Applied Science (AAS) in nursing are two of the fastest and most popular options.
Considering this, we've provided everything you need to know to apply for an ADN in Colorado, along with salary expectations after graduation and recommendations for the best programs in the state.
Best Associate in Nursing Programs in Colorado
The following schools have been selected based on allnurses' methodology of surveying our readers to understand what they value most while selecting schools with the addition of NCLEX pass rates, graduation rates, student-faculty ratio, price, mode, duration, and admission rate of hundreds of the most prominent nursing schools in the United States.
1. Colorado Mountain College 
Join the thriving nursing community at Colorado Mountain College in Glenwood Springs. With an estimated annual tuition of $6,002, this ACEN-accredited associate program provides a solid foundation for your nursing career, supported by a notable NCLEX pass rate of 93%. 
2. Front Range Community College - Larimer
Enroll in the associate program at Front Range Community College in Larimer and set yourself up for success as a registered nurse. With an estimated annual tuition of $10,987, this ACEN-accredited program boasts an impressive NCLEX pass rate of 99%.
3. Morgan Community College 
Discover your potential at Morgan Community College in Fort Morgan with their ADN program. This ACEN-accredited program offers an estimated annual tuition of $8,770, providing a strong foundation for your nursing journey. With a commendable NCLEX pass rate of 90%, you'll be well-prepared to deliver compassionate care as a registered nurse.
4. Front Range Community College – Westminster
Front Range Community College, situated in Westminster, presents an associate in nursing program with an estimated annual tuition of $10,987. The program maintains an exceptional 96% NCLEX pass rate. It is ACEN accredited, reflecting the college's commitment to providing A high-quality nursing education and preparing students for success in their nursing careers.
5. Aims Community College 
Located in Greeley, Aims Community College offers an associate in nursing program with an estimated annual tuition of $9,679. The program holds ACEN accreditation and demonstrates a commendable 92% NCLEX pass rate, signifying the college's dedication to providing a solid nursing education and preparing students for a successful career in the nursing field.
Score
School
Program
City
Estimated
Cost(Annual)*
NCLEX Pass Rates
(Avg. 2018-2022)
ACEN
Accredited
99.86
Colorado Mountain College
AAS
Glenwood Springs
$6,002
93%
Yes
92.41
Front Range Community College
AAS
Larimer
$10,987
99%
Yes
90.29
Morgan Community College
ADN
Fort Morgan
$8,770
90%
Yes
89.84
Front Range Community College
AAS
Westminster
$10,987
96%
Yes
89.71
Aims Community College
AAS
Greeley
$9,679
92%
Yes
89.22
Trinidad State College
AAS
Alamosa
$11,909
98%
Yes
87.22
Arapahoe Community College
AAS
Littleton
$11,682
95%
Yes
82.96
Pikes Peak State College
ADN
Colorado Springs
$10,088
97%
No
80.65
Trinidad State College
AAS
Trinidad
$11,909
88%
Yes
What Is an Associate in Nursing?
An associate in nursing is an entry-level degree that provides students with the necessary knowledge and skills to become RNs. Upon completion of an associate program, AAS or ADN, students are eligible to sit for the National Council Licensure Examination for Registered Nurses (NCLEX-RN) to become licensed.
---
Related: 10 Best RN to BSN Programs in 2023
---
Associate in Nursing Coursework
The robust curriculum, including a blend of classwork and hands-on coursework, means students will be well prepared to take the NCLEX-RN exam and begin in a clinical nurse role upon graduation. Since associate students work towards an associate of applied science, coursework in general education and nursing is required. Standard classes include:
Fundamentals of Nursing
Nursing care of adults
Community Health Nursing
Behavioral Health
Microbiology
Humanities
Psychology
Anatomy and physiology
Chemistry
Can An Associate in Nursing Be Taken Entirely Online?
Acquiring nursing skills requires hands-on learning and real-life practice, which can't be fully replicated in an entirely online environment for an initial nursing degree. Because of this, associate programs aren't entirely online, as in-person skills training and direct patient care experiences in healthcare facilities are needed. However, plenty of associate programs offer online coursework options, providing a hybrid environment for working students or those who require more flexible schedules.
Where Do ADN-Prepared Nurses Work?
Nurses with their associate in nursing have many career options and opportunities and can practice in most care settings, including:
Hospitals
Nursing Homes
Home Care Agencies
Physician Office
Educational Services
Government Agencies
Schools
Community Centers
Hospices
Dialysis Centers
Telephonic and Virtual Care Settings
Associate in Nursing Prerequisites and Requirements
Acceptance to an associate program comes with several prerequisites and requirements, including:
Proof of Prior Education: Verification of high school diploma or GED.
Prerequisite studies: Research your program for the exact courses needed.
Pre-Entrance Exam: Tests like the TEAS or HESI.
CPR Certification: Varying depending on the program.
Criminal Background Check: To ensure patient safety.
Associate in Nursing Salary Expectations in Colorado
According to the U.S. Bureau of Labor Statistics (BLS), RNs in Colorado in 2022 earned:
Mean Hourly Wage: $41.63
Annual Mean Wage: $86,590
Unfortunately, the BLS does not specify whether this is an associate-prepared RN or BSN-prepared RNs; however, given that a BSN is likely to increase earning potential, this is likely to be representative of slightly lower than the average BSN-RN salary.
RN salary in Colorado is 3% lower than the national estimates for 2022, as the BLS reports RNs across the U.S. earning:
Mean Hourly Wage: $42.80
Annual Mean Wage: $89,010
With the highest-paying states being:
California: $133,340
Hawaii: $113,220
Oregon: $106,610
Massachusetts: $104,150
Alaska: $103,310
The BLS collected the Colorado RN wage data from over 52,390 nurses.
How to Choose a Nursing School
Reasons for choosing a nursing school will vary per student and their specific needs. Some students value the cost of education, while others may place greater emphasis on NCLEX pass rates, academic reputation, or other factors.
Although it will vary by individual, a survey by allnurses revealed the top 11 reasons nursing students chose their programs:
Cost
High NCLEX Pass Rate
Location
Academic Reputation
Availability of Financial Aid and Scholarships
Length of Time to Obtain Degree
Flexibility of Schedule
Curriculum
Campus and Surroundings
Nursing Clinicals Location
Availability of Online Courses
Ultimately, prospective students should assess their needs and pick schools that are the best fit for them.
FAQ and Additional Readings
Q: How do I transfer my nursing license to Colorado?
Colorado is part of the Nurse Licensure Compact (NLC), allowing nurses to practice in other NLC states without additional steps. You do not have to transfer your license if moving from an NLC state.
Q: Are there specialization programs for nurses in Colorado?
Many schools in Colorado offer advanced nursing degrees, allowing RNs to specialize in pediatric, geriatric, family nurse practitioner, acute care, and more.
Q: Is it better to have an associate in nursing or a BSN?
While obtaining an RN license after completing an associate in nursing is possible, the opportunities after graduation and beyond are more significant with a BSN degree. BSNs focus more on research, leadership skills, and evidence-based practice, whereas an associate-prepared nurse primarily focuses on clinical skills.
Additionally, many healthcare institutions now require BSN-prepared RNs to fulfill various accreditation and Joint Commission requirements and to achieve the prestige of Magnet status.