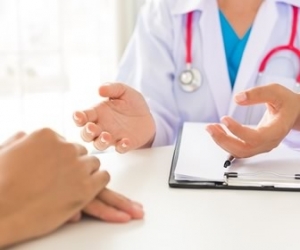 Are you a certified nurse coach? Frustrated by the limitations of your coaching credentials? You can transform your ability to do the work you love with the National Institute of Whole Health's (NIWH) Nurse Coach Track that provides you with the additional scope of practice and training to educate and advocate for your clients. And, you will be qualified to bill and code client's insurance coverage for your services. This is a post-professional training for secondary provider status as a Patient Health Educator.
Evidence-based, Whole Person Health courses provide you with the most current and urgent patient health information for your client's self-directed disease prevention and health & wellness lifestyle support. This program leads to Secondary Provider Status, an NPI # and Board Certification as a Patient Advocate.
A proctored exam, followed by practicum case studies and a summary final paper round off the training.
About NIWH Whole Health Programs
The National Institute of Whole Health (NIWH) is a peer-reviewed, accredited and endorsed National Provider of Professional Continuing Education and Professional Development programs for numerous medical organizations. NIWH is also an approved provider for the U.S. Department of Defense MyCAA program for military spouses. The MyCAA program serves over 3 million military families worldwide.
NIWH Whole Health programs offer evidence-based course work which incorporate principles of natural health, health and wellness behavior change, disease prevention, health advocacy, nurse coaching and integrative, holistic nutrition. NIWH Whole Health programs include accredited and approved continuing education credits for credentialed and licensed medical, health care, allied health care professionals.
NIWH provides a live 24/7 telephone answering service for all our students around the world. The high standards and national recognition of our comprehensive Whole Health training professional programs afford NIWH graduates multiple opportunities to become certified with additional healthcare industry standard credentials, such as the opportunity to test-out for the Chronic Care Professional (CCP) national certification, the AHNCC Board Certified Holistic Nurse certification, AHNCC Board Certified Nurse Coach, or the CCP national Registered Health Coach. Please see our Accreditation page for details.
Evidence-Based: Whole Person Health Courses
Inflammation
The Zen of Listening
Nutrition Research at Harvard
Digestion
Brain Function and Nutrition
Adrenals
Metabolic Syndrome
Immune Function
Obesity
Exercise Physiology Introduction
Whole Health Nutrition 
Living with Illness
Cardiac Whole Health
Functional Medicine
Patient Education and Counseling Skills Portion
Patient Advocacy
Health Information Research
Peer Counseling
History and Development of Coaching Parts I & II
Behavioral Engagement
How Long?  What Do I Get?  How Much?
Your 8 month program includes 20 of our 30 Core Whole Health Courses and tuition is only $4495.00 with one-time payment. Tuition fees are ALL INCLUSIVE. There are no additional lab fees, diploma or graduation fees or need to purchase books, as all expenses are included in the tuition. There is one item the learner must purchase independent of the tuition cost, however; a $5.95 e-book or soft cover version, available on Amazon.com, new or used.
Program Acceptance and Registration
To maintain high standards and a balanced ratio of academic advisers to learners, NIWH accepts only a limited number of learners per year. If a candidate is offered acceptance into the program they will be sent, via e-mail, independent confirmation of their credentials, registration and refund policy documents. Registration.
After Graduation
After graduation you are guided through the credentialing process, receive numerous no-cost networking services which include a legal consultation, billing and coding compliance consultation with our nationally credentialed billing and coding compliance consultant, plus a free success coaching consult!
Continuing Education Approval
While you work at your own pace, you are assigned an academic adviser who provides assignment feedback and your ANCC approved continuing education contact hour our certificate with each successfully submitted assignment. The program provides 115 ANCC approved contact hours.
Frequently Asked Questions
When are the program start dates?
Because the National Institute of Whole Health is approved to provide Whole Health training to over 3.5 million military family members around the world, there are no cohort or group start times. After an applicant is offered and accepts enrollment, they then select their chosen start date and begin on that day. All NIWH learners work with an academic adviser who is a licensed healthcare provider and a graduate of NIWH. There is ample opportunity to meet and interact with other learners through our 2 monthly live call-in seminars, the Student Forum, NIWH student Facebook, and through the Program Services office.
What do graduates do when they receive their credentials?
All NIWH learners are health or education professionals who are working in their respective fields and take the program to (1) enhance the work they are doing with their patients or clients (2) re-direct their work towards health and wellness education and advocacy.
Program Format
You can work at your own pace completely on-line but have monthly live call ins, a 24-hour answer service available, our 4 staff member Program Services Department, an active and informative private Facebook for NIWH learners and grads, as well as ongoing e-mail communication with your adviser.
Contact Information
Telephone: 1- 888-354-4325
Fax: 781-431-0017
Address: National Institute of Whole Health, Linden Street Professional Building, 148 Linden Street Suite 208 A, Wellesley, Massachusetts 02482
Where to Purchase