A program that focuses on what matters to you the most - PROTECTION. Protection you can count on.
Perfect Partnership To Benefit Nurses
Both allnurses.com and CM&F Group are privately held, family-owned firms with a long history in the nursing community. As a team, we are a partnership of companies with common core values and a true commitment to the nursing community. In fact, we have a combined 117 years of experience serving the nursing profession.
allnurses.com was established as a community website for nurses in 1996 while the internet was still in its infancy. Throughout the years, allnurses.com has grown by providing extensive nursing resources and a platform for all nurses to network, support and learn from each other. Now with over 970,000 registered users, allnurses.com is the largest nursing website in the world. allnurses™ decision to partner with a quality insurance liability program and a reputable company that has been in the insurance industry since 1919, shows a commitment to continued growth. As partners, we believe that if we treat our clients with respect and care, while supplying them with the highest quality medical malpractice insurance program offered in the market today, we gain loyal clients for life.
Getting Coverage Is Easy
With our online application portal, it's easy to get covered in minutes!
Program Highlights
Low Premium
At $102 for $1,000,000 of protection for RNs and LPNs/LVNs and premiums starting at $500 for Advanced Practice Nurses, our premium is lower than our competition...sometimes as much as 25% lower.
No Hidden Fees
Does it make you angry to pay hidden fees? Us too. The quote you get from us is what you pay. Period.
Stellar Customer Service
In developing this program, we tried to automate everything to make it easier for clients, but we also understand that there is no substitute for a friendly voice...that's why 100% of your phone calls are answered every day. All emails and chats will be responded to promptly, and you will actually hear "please" and "thank you." As a partnership of family business, we think these things are more important than corporate profits.
All Nursing Levels and Specialties
Affordable Medical Malpractice Insurance Program is open to all nursing levels: RNs, LPNs/LVNs, Advanced Practice Nurses (except CRNAs and Nurse-Midwives), and all nursing specialties such as Legal Nurse Consultants, Aesthetics Nurses, etc.
More Than Just Protection From Lawsuits
Full-time employed nurses are "usually covered" under their employer's insurance policy. However, did you know that your employer's policy doesn't cover things like license defense (if a licensing board brings an inquiry against you) or volunteer work? Even if a claim is groundless, getting your own counsel could cost you thousands of dollars. Affordable Medical Malpractice Insurance Program provides up to $25,000 toward a legal team interested in protecting YOU, not your employer...for a lot less than you think.
Workplace Violence Protection
Each year, thousands of nurses are assaulted at work, leaving them to pay for their own medical care until Worker's Compensation insurance kicks in, and that could take months...That's why we offer coverage for workplace violence through our Affordable Medical Malpractice Insurance program (aMMP). The program pays up to $25,000 per claim if you are hospitalized after such an event. It's just one more way that we protect our clients.
Frequently Asked Questions
Many nurses ask... Why Do I Need Nurses Liability/Medical Malpractice Insurance If I work for a Hospital or Facility who carries medical malpractice insurance on my behalf? This is a great question and the reasons are often misunderstood by many. Below is our frequently asked questions...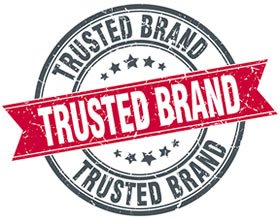 What types of nurses are eligible?All types of nurses are eligible for our program, except CRNAs and Nurse Midwives.
 
What is your insurance carrier's financial rating?The insurance carrier we partner with is A++ Rated by A.M. Best; the highest possible financial stability rating for an insurance carrier.
Is this Claims Made or Occurrence coverage?Our standard policy is always Occurrence coverage. However, we do offer Claims Made and Claims Made Convertible options for our Advanced Practice Nurses.
How do I apply? 
Applying for medical malpractice insurance
 is easy through our online application process. It only takes about 5-10 minutes to get through the entire application and you receive your coverage documents immediately after that. Simply hit the "Apply Now" button.
If I have my own nurses liability/medical malpractice insurance policy, will that make me a target of a potential lawsuit?
A: This is one of the great misconceptions out there today. Having your own individual malpractice insurance policy will NEVER make you a target of a malpractice lawsuit. You will not become the "DEEP POCKET". If there was a medical error, it is extremely likely that you will be included in the lawsuit regardless of your insurance status. If and when that happens, you will need proper representation by an attorney. If you have a nurses liability/medical malpractice insurance policy, an attorney will represent your interests only and work to have you dropped from the lawsuit. If you rely on your employer's insurance, the defense will be based on your employers' needs and protect the employers' interests first. The question every nurse should ask is, "DO YOU TRUST YOUR EMPLOYER TO LOOK OUT FOR YOUR INTERESTS FIRST?" If the answer is NO, you should consider your own nurses liability/medical malpractice protection for under $10.00 per month with aMMP. Have you ever heard or spoken with a nurse who regretted having their own nurses liability/medical malpractice insurance protection?
There is no doubt that Physicians and Surgeons are sued at a much higher frequency than nurses. That is why they pay tens of thousands of dollars in malpractice premiums per year. So why do I need it?
A: Just because most nurses are not sued does not guarantee you will not be sued. Our partner,CM&F Group, has been handling insurance for nurses since 1947 and has defended tens of thousands of nurses in malpractice insurance lawsuits. Nurses do get sued and it only seems unlikely until it happens to you. Nurses are treating more patients and working longer hours than ever before. With fewer and fewer providers to see more and more patients, we will only continue to see malpractice claims go higher. For less than $10.00 per month, almost every nurse in the country could have $1,000,000 in nurses liability/medical malpractice protection.
My employer covers me so I don't need my own nurses liability/medical malpractice insurance policy. Right?
A: If you rely on your hospital or facility to cover you, ask yourself this one question.... "Whose interests are your employers concerned with...Yours or Theirs?" Where do your interests come in? And then there are the Physicians and Surgeons interests. If you have a Board of Nursing investigation, your employer's medical malpractice insurance will defend you. Right? WRONG!. You are on your own! If you refuse to settle a baseless claim through your employer's insurance policy, do you think the insurance company has the obligation to consider your views? Think again, they don't. Time and time again we speak with nurses who wish they had purchased nurses liability/medical malpractice insurance protection. For under $10.00 per month, isn't it worth the peace of mind knowing that you have your own nurses liability/medical malpractice protection looking out for you? No need to worry about being marginalized by your employer during a malpractice lawsuit. Have your own attorney defending your interests and your professional livelihood.
Are my personal assets at risk if a patient sues me for medical malpractice?
A: The simple answer to that question is, absolutely! Most of us are not multi-millionaires but that does not matter. If you earn a salary, the wages could be garnished to fulfill a judgement. Your home could be at risk in certain states. That nice inheritance that just came through could be used to fulfill outstanding obligations or debts. What about your personal credit in the future? Getting a mortgage or auto loan could become impossible. If that were not bad enough, what would a nurse do if their license was suspended as the result of a bad malpractice claim? Could they work or earn a living going forward? All this could be avoided by simply protecting yourself with a nurses liability/medical malpractice insurance policy for under $10.00 per month. With your own policy, there is no need to have your personal assets exposed. You have insurance. That is what it is for. So, what is the best form of asset protection? Go out today and purchase your own nurses liability/medical malpractice insurance policy with aMMP.
What happens if I change jobs? Will my insurance coverage follow me?
A: Yes, the aMMP policy is designed to be portable from job to job, state to state and throughout your career as a registered nurse. Coverage is designed to protect our nurses 24 hours a day/365 days a year.
I am recently graduated and became an Advance Practice Nurse. Do I need a different liability insurance policy?
A: Yes, Advance Practice Nurses must purchase liability insurance policy designed to cover APNs. The good news is, aMMP has market leading products to cover you.
What if I am going to be providing cosmetic services?
A: Our insurance partners also have a policy designed for nurses providing cosmetic and esthetic services. The coverage is designed specifically for Cosmetic Nurses.
How much is my deductible?
A: Our nursing liability/medical malpractice insurance policy has NO DEDUCTIBLES!
What else does my liability insurance policy cover?
A: In addition to covering nurses against acts of negligence, our market-leading liability insurance policy includes License Defense Coverage. With a defense limit of $25K per incident, the policy provides top-level legal defense against any Nursing Board Actions brought by your state nursing board. This coverage is not included in most employer or hospital sponsored insurance plans. Also included is coverage up to $25K in Defense costs for any HIPAA related incidents. Coverages included:
SPECIFICATIONS
Professional Liability
 
Workplace/Premises Liability
 
Good Samaritan
 
Assault Upon You
$25,000
First Aid Coverage
$15,000
Medical Payments
$25,000/$100,000
Deposition Defense
$10,000
License Defense
$25,000/$100,000
Sexual Misconduct
$25,000
Loss Of Earnings
$2,500 day/$35,000
HIPAA Defense
$25,000
Biomedical Defense
$10,000
If I get sued will my coverage automatically get dropped?
A: Absolutely not. In fact, most nurses who get sued are ultimately dropped from the lawsuit. That is because they have the proper protection in place with aMMP and our partners at CM&F Group. While every insurance carrier reserves the right to insure or not insure, our goal is to keep all our nurses insured regardless of the outcomes.
What should I consider when purchasing liability insurance?
A: Liability insurance is commonly called a "long tail" insurance coverage. This means a claim may not be made for many years after the incident. A nurse could be sued 5, 10 or 15 years after that patient treatment. Because of this, the most important thing to consider is longevity in the insurance market. Our partner, CM&F Group, has been insuring nurses since 1947. That is longer than any other company today! Having a rock solid financial foundation is also of utmost importance. With an AM Best Rating of A++, our insurance carrier's strength is the leader in the marketplace today. There are many companies that come and go, but only CM&F has been there since the beginning.
What is excluded from coverage?
A: Coverage is designed to protect nurses while practicing within their scope of professional services. These services are determined by each state's Nurse Practice Act. Nurses must practice within the scope of their individual state nurse practice act and our coverage follows along those guidelines. Of particular note, the aMMP program specifically EXCLUDES coverage for Certified Nurse Midwives and CRNAs. While Nurse Practitioners are excluded from the Registered Nurse policy, the aMMP program can offer coverage to Nurse Practitioners but not CNMs or CRNAs.
What is the difference between claims made and occurrence?
A: Nurses liability/medical malpractice protection policies are either on a claims made basis or an occurrence basis.
Claims made policies are triggered when the CLAIM IS MADE and covered as long as the alleged incident happens after the retroactive date (usually the date you first bought the insurance) and the current policy is in force. Claims made to the insurance company after the coverage is not in force or canceled, will not be covered even if the alleged incident happened while the insurance policy was in force UNLESS the insured purchased a separate extended reporting endorsement or "tail' coverage.
Occurrence based policies are triggered by when the alleged incident OCCURS regardless of when the claim is made. Occurrence policies will respond to claims that come in even after the policy is no longer in force or cancelled- just as long as the incident occurred during the period the policy was in force. With occurrence policies, there is no need to buy a separate extended reporting endorsement or "tail" coverage. This is considered more permanent coverage than claims made.
The aMMP program is on an Occurrence basis for the Nurses Liability/Medical Malpractice Insurance. For advanced practice nurses, both Occurrence and Claims Made options are available.
How do I file a claim?
A: Filing a claim is very easy with the aMMP program. You simply call or email our partners at CM&F Group and they connect you with an adjuster to walk you through the process. Malpractice Insurance claims can be very scary without the right support. CM&F will work to get you fully represented during that potentially traumatic period.
Many nurses are scared into thinking they cannot or should not have their own nurses liability/medical malpractice insurance protection. Your hospital or employer told you... "You don't need medical malpractice insurance or you should not purchase nurses liability protection, it will only make you a bigger target."
Ask yourself, why would your hospital or employer care whether or not you have your own nurses liability/medical malpractice insurance policy? They don't want you or your attorney getting in the way of settling claims, defending you first or being an aggravation to their efforts. The fact is, there is nothing stopping a nurse from protecting themselves regardless of what the hospital or employer tells them. The aMMP insurance is purchased online and anonymously. There is nothing that requires you to disclose you have nurses liability/medical malpractice insurance. We do not notify your employer and your employer cannot request that information without your consent. Your personal nurses liability/medical malpractice insurance policy is exactly that. It is your insurance policy. You buy it, you renew it and you get the full benefits of having it. Any employer asking you NOT to purchase your own medical malpractice liability protection, is a situation where you should be buying nurses liability/medical malpractice insurance ASAP!