Entreprenurse includes contributions from 30+ nurses and summarizes more than 15 careers nurses can seek that are away from the bedside ... ranging from creative work to managing a home care business.
The author, Janine Kelbach, BSN, RNC-OB, interviewed over 30 nurses who became business owners. In Entreprenurse, Janine shares how they got started and how anyone with a nursing degree can own his or her own business.
About the Author, Janine Kelbach, BSN, RNC-OB
Janine Kelbach, RNC-OB, started her nursing career in a community hospital learning the basics of labor and delivery, admitting patients, the normal newborn, and scrubbing in the operating room. She quickly became a breastfeeding resource nurse and certified CPR instructor. In 2007, Janine took a position in a higher acuity facility in the Cleveland, Ohio area. There she worked postpartum and labor and delivery. She became the assistant manager and educated new nurses, developed educational content, and managed other labor and delivery specifications.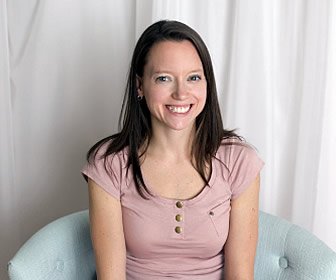 Janine has worked homecare jobs with high risk pregnant women in the inner city of Cleveland, Ohio, obtained her CCW and decided her life was not worth losing over her work. She has 2 young boys, a husband, 2 cats, and a Great Dane. Writing has always been a passion of hers and launched her career while caring for her grandmother in 2012 ... and never looked back to the streets of Cleveland.
Today, Janine still works in the hospital part-time as the charge nurse in labor and delivery. She established her own business to be able to be part-time and enjoys watching her boys grow.
Target Audience  
Any Nurse interested in starting a business.
Benefits
Entreprenurse gives you the step-by-step guidance to starting a business including inspirational tips from other nurses who started their own. This book includes bonus worksheets to fill out as well.
Table of Contents             
Introduction 1
Nurse Photographer 4
Nurse Writer 8
Nurse Content Marketing Strategist 16
Nurse Publisher 21
Nurses Who Podcast 27
Nurse CEU Provider 32
Nurse Wellness Coach 36
Nurse Business Coach 45
Holistic Nurse Practitioner 49
Nurse for Travel Medicine 53
Nurse Lawyer 57
Nurse Consultant 61
Lactation Consultant 68
Nurse-owned Home Care Business 72
Nurse in Real Estate 76
Nurse Inventor 81
National Nurses in Business Association 86
Bonus Chapter 90
Goal-setting guide 91
Goal-setting — The Worksheet 92
Utilize the Hour of Power 93 Hour of Power — The Worksheet 94
Self-Care Tips For The Freelancer 95
Cold Email Sample 96
Cold Email Tracker 97
Income Tracker 98   
Acknowledgments 100
Book Details / Specs                
Paperback: 110 pages
Publisher: Blue Bayou Press, LLC (July 11, 2018)
Date of Publication: August 6, 2018
Publisher website: bluebayoupress.com
Language: English
ISBN-10: 1943889104
ISBN-13: 978-1943889105
Product Dimensions: 6 x 0.2 x 9 inches
Shipping Weight: 7.8 ounces
Formats Available
Paperback
eBook via Kindle
MSRP
Paperback: $12.99
eBook: $9.99
Where Sold
What Comes in the Box
Paperback Entreprenurse book only and/or eBook delivered to your Kindle or other device.
Edited by Joe V